---
EUPIC ENTREPRENEUR DELEGATION VISITED CHG
---
Chengdu in November witnessed the clear autumn of the air. On the12th, more than 50 political and business leaders from the EUPIC : Director ofthe Office of the Mayor of the City of Greater London, and utive DeputyMayor of the Metropolitan City of Naples, Italy, President of the InvestmentPromotion Bureau of Krakow, Poland, and the government counselor of the ItalianConsulate General in Chongqing;Institute of Industrial Economics and Organization of theFraunhofer Institute, Germany Magnetic Sensors Alliance, Russian InnovationTechnology Center Alliance, University of Belgrade Technology Transfer Center,Representatives of relevant institutions such as the MaubopolskyEntrepreneurship Center in Poland, the Belgian European Business and InnovationAlliance, and the Cyprus Research and Innovation Center, and representatives ofrelevant business leaders from France, Denmark, Sweden, Finland, Switzerland,Slovakia and other countries visited the Hope Outlet Shopping Mall, which willbe opened at the end of this year.
Hope• Outlets attaches great importance to the visit of the EUPIC entrepreneurs,and the high-level members of the CHG board accompanied the delegation to visitHope Outlets Shopping Mall.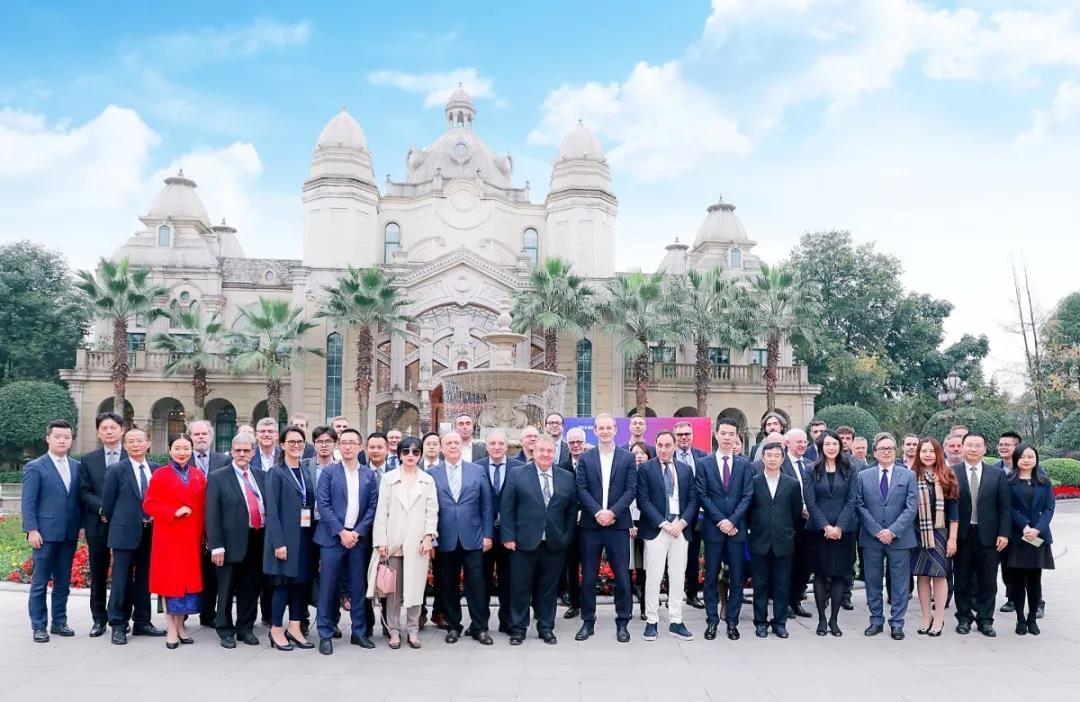 Thedelegation visited the Mediterranean-style shopping mall with enthusiasm, thesemi-circular arches of Romanesque architecture, European art sculptures,landscape steps, replica of the crescent-shaped square of Venice's St. Mark'sSquare, pink and pink Lively wall.....Theubiquitous Italian Style left a deep impression on the delegation. The exquisiteand ingenious art and cultural heritage has been repeatedly praised byeveryone.

The first phase of Hope Outlets will be opened at the end of theyear. It will provide more than 100 brands including first-line and second-tierluxury goods, More than 100 brands including luxury brands, sports and outdoorleisure, and international fashion trends.Based on domestic mainstream brands and premium discounts, we willcreate a one-stop consumer and leisure shopping scene with a special children'spavilion, a food and beverage plaza, and a surrounding parent-child park tolive a leisure and entertainment lifestyle that combines noble living andnatural ecology, bringing customers multiple shopping experiences andsurprises, allowing consumers to enjoy convenient and perfect world famous lifesupport and comfortable shopping environment.The delegation highly appreciated the outstanding internationalvision and forward-looking awareness of Hope Outlets.
After visiting the Hope Outlets, the EUPIC delegation successivelyarrived at the Oceanheart clubhouse, Santra island and Atlas island ofAtlantis, which were designed by the US WATG. All the representatives attendedthe welcome cocktail party of the Night of Atlantis and Sino-EUPIC exchangeseminar for a friendly exchange and discussion on future investment andcooperation.

---
Prev: DR. CHEN BIN, PRESIDENT OF CHG, ELECTED AS THE FIFTH UTIVE VICE CHAIRMAN OF CFOCE
Next: BREAKING NEWS ▎ "HOPE DEEPBLUE" CENTRAL AIR CONDITIONER WON ORDERS FROM WORLD TOP 500 INTERNATIONAL GIANTS SUCH AS BOEING