---
CHG DR. CHEN BIN ATTENDED THE 29TH MEMBERS MEETING OF CHINA FAMOUS HOTEL CORPORATION AS THE HONORARY CHAIRMAN
---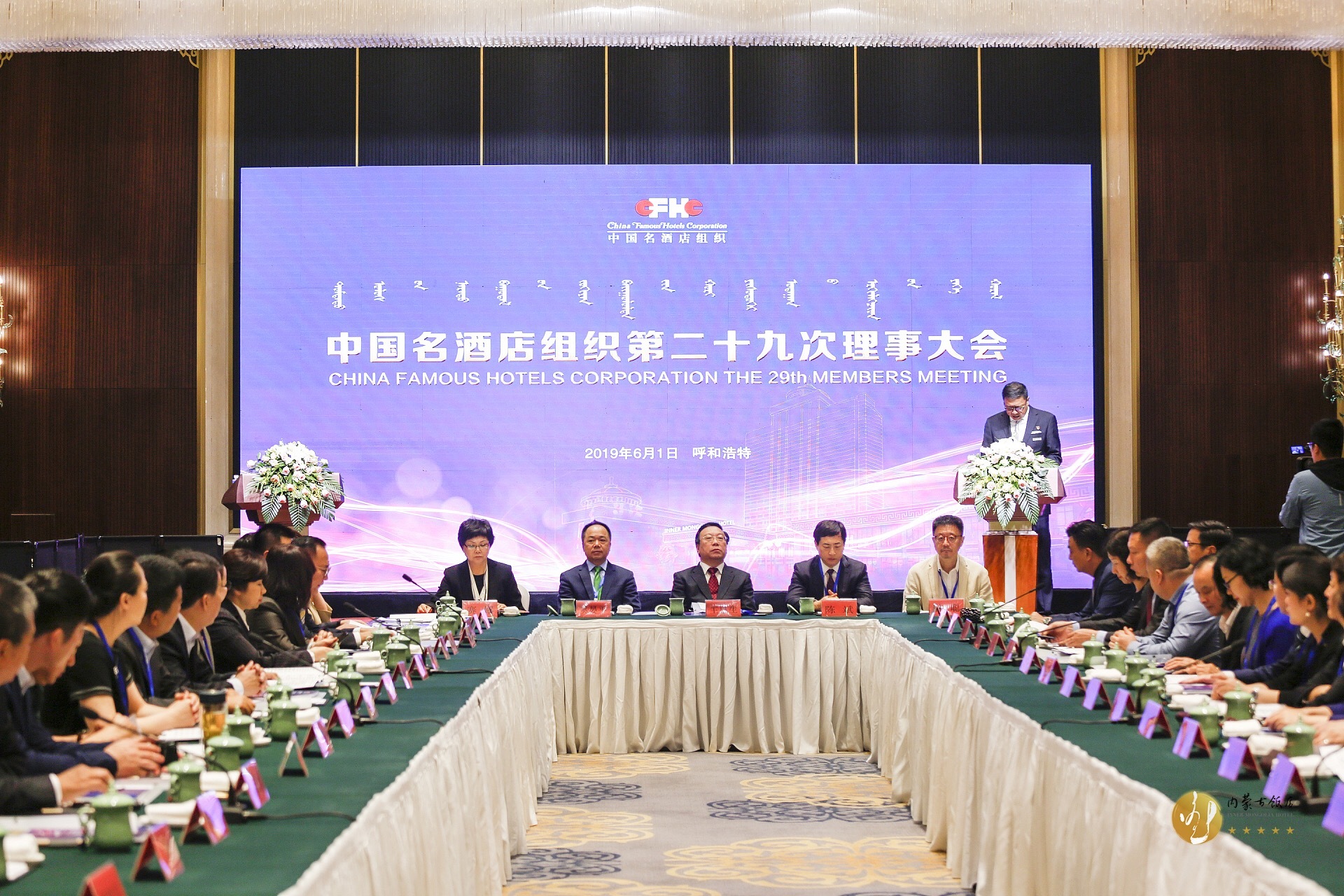 On June 1, 2019, at the Children's Day, the 29th Board of Directors ofChina's famous hotel corporation was held at the Inner Mongolia Hotel. Dr. ChenBin, President of CHG, was invited to attend.

Founded in 1991, China Famous Hotels Corporation (CFHC) is thefirst hotel federation to include all luxury hotels in major cities across thecountry.
The membersattending the conference were from five-star hotels in various cities acrossthe country. More than 50 hotel representatives including Beijing Hotel,Shanghai Jinjiang Hotel, Sichuan Jinjiang Hotel and Hunan Huatian Hotelattended the conference to solve the outstanding problems faced by the hotel inits current operation, and share innovative ideas and future development trendsin the fields of hotel, cultural tourism investment and management.
This meeting is honored to have: Mr. Lin Cong, Senior VicePresident of Hotel Business Development of Marriott Hotel Group in China andConsultant of China Famous Hotel Corporation; Dr. Chen Bin, President ofContinental Hope Group,Mr. Zhang Jiren, ChiefScientist and Dean of Tengye Medical Group; Mr. Wang Quansheng, Chairman ofChina Famous Hotel Corporation; Mr. Yanping Ping, Vice Chairman and SecretaryGeneral of China Famous Hotel Corporation, Ms. Sai Na, Vice Chairman of ChinaFamous Hotel Corporation and Chairman of Inner Mongolia Hotel and morethan 180people including industry leaders, members of the Corporation council, etc.


Dr. Chen Bin, President ofCHG, was invited to attend the meeting and served as the honorary chairman ofthe Famous Hotel Corporation in China.
On the occasion of Children's Day International, the organizingcommittee not only arranged a reception dinner with the theme of "OldTimes", but also carefully prepared a series of activities full ofchildlike innocence, so that the guests participating in the meeting experienceda back-in time Fun and spent a wonderful Children's Day.

---
Prev: ARGENTINA, WE ARE HERE!
Next: VICE PRESIDENT ZHANG RUNGANG OF CHINA TOURISM ASSOCIATION VISITS CHG