---
Dr. Zhu Tong, Vice Chairman of China Federation of Literary and Art Circles, Discusses Branding and Marketing Strategies
---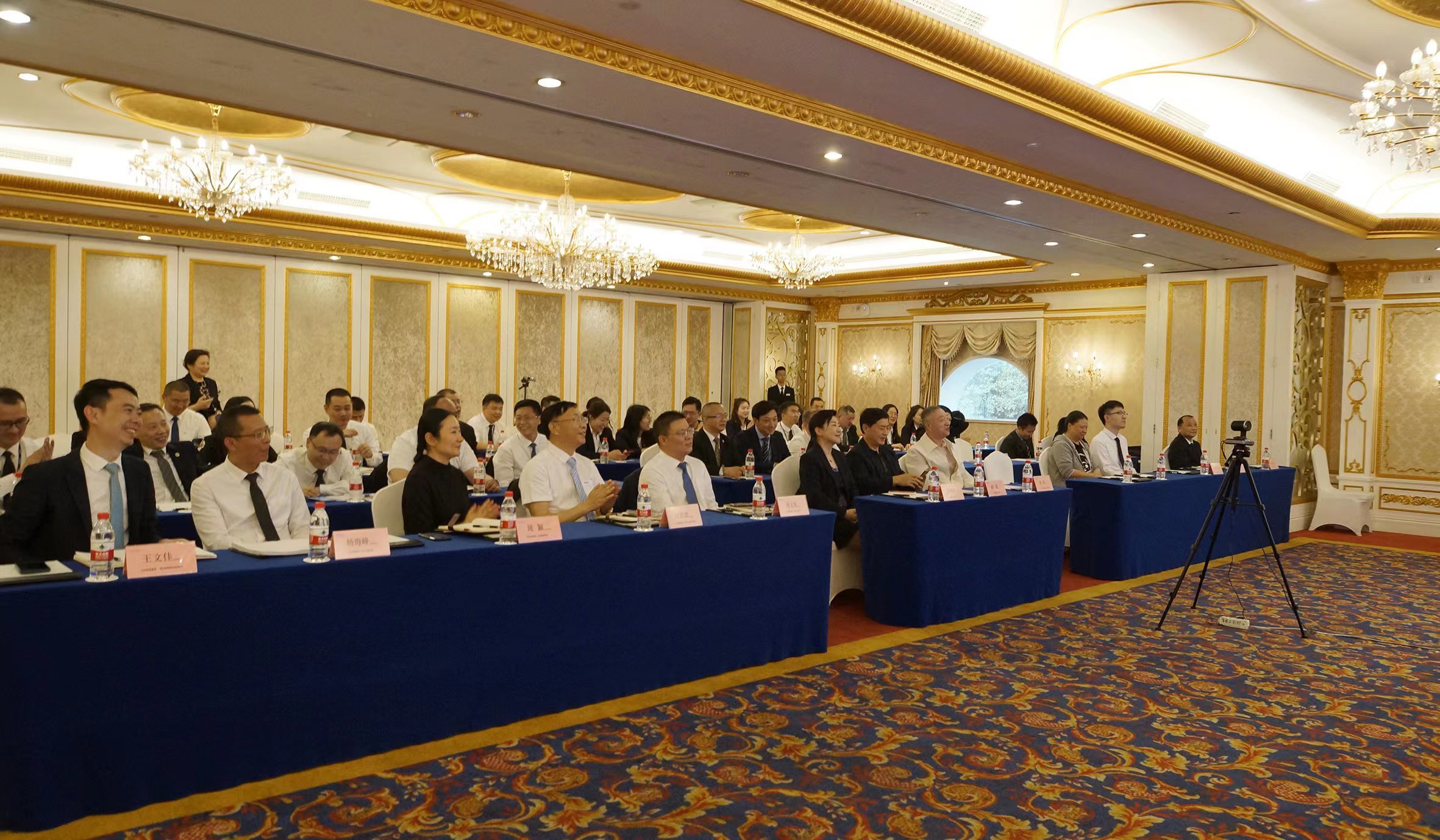 Dr. Zhu Tong, Deputy Editor-in-Chief of CCTV and Vice Chairman of China Federation of Literary and Art Circles (CFLAC), recently visited CHG and toured the Group's cultural tourism & real estate projects such as Atlantis Golden Dynasty and Hope Outlets Shopping Park. In order to improve the comprehensive quality of branding and marketing of all divisions of the Group, open up the horizon and stimulate innovative thinking, on the afternoon of April 14, at the invitation of the Board of Directors of the Group, Vice Chairman Zhu Tong visited Chengdu Homeland Hotel and delivered a keynote speech on " Branding and Marketing Strategies", which was followed by Q&A exchange on the topic. Dr. Chen Bin, President of CHG, Liu Haiyan, Executive Vice President, and Li Zhaohui, Secretary of the Board of Directors, attended the talk, so did Cheng Wenzhao, General Manager of Energy and Chemical Division, He Jianbo, General Manager of Mechanical and Electrical Division and Intelligent Technology Division, Zhou Ying, General Manager of Tourism and Hotel Division, Yang Haifeng, General Manager of Real Estate Division, and Wang Wenjia, General Manager of CHG Investment and Development Corp., Ltd., and other relevant persons in charge of brand promotion and marketing. The talk was hosted by Wu Weidong, Director of CHG Human Resources and Administration Center.
The talk started with a song "Olive Tree" by Huo Yong, a baritone singer from mainland China, national first-class actor and a first-class actor from the Naval Political Department of the Song and Dance Troupe. Mr. Huo Yong's penetrating voice amazed the audience and drew thunderous applause, setting a relaxed and passionate tone for the talk.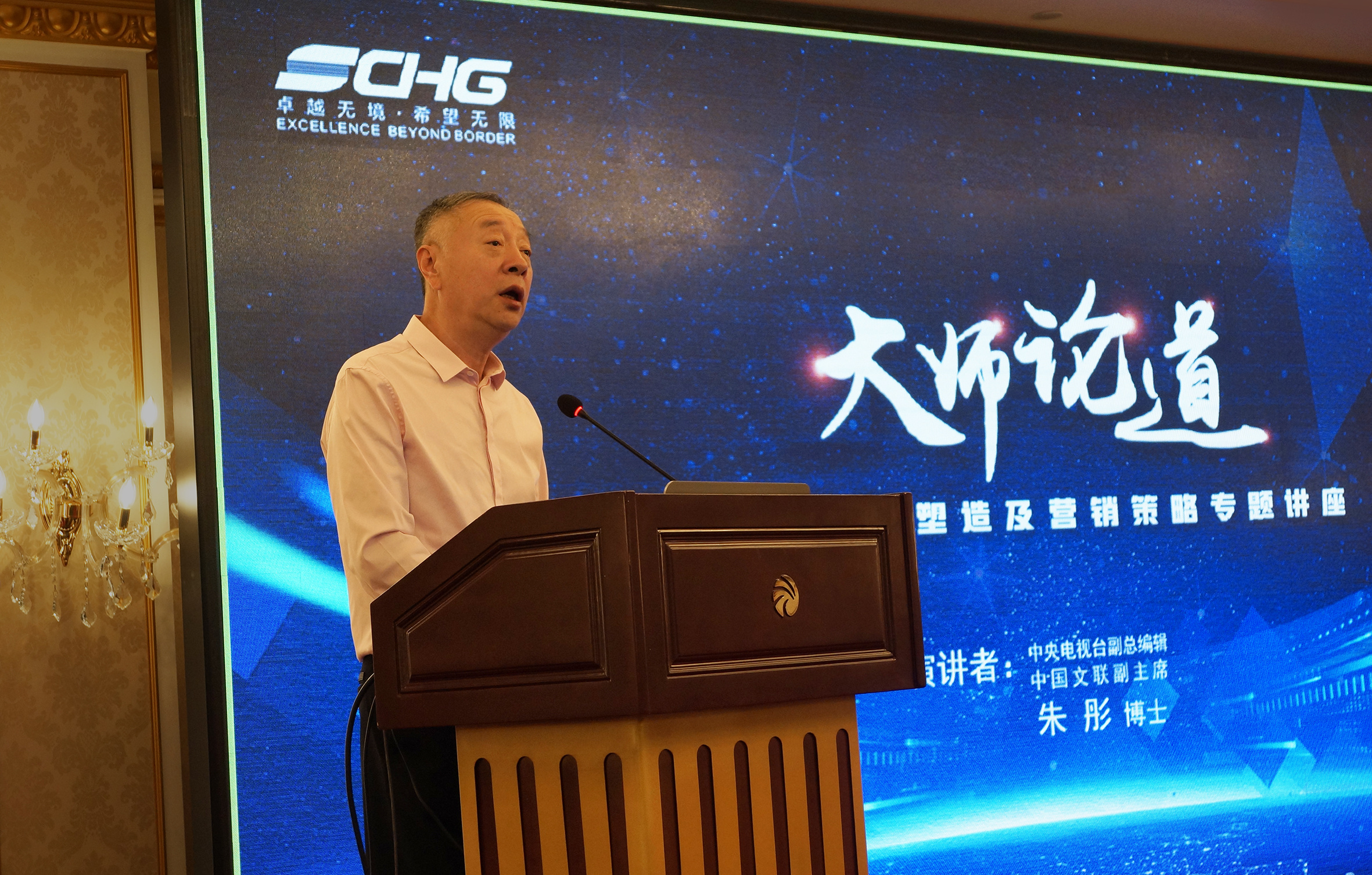 Vice Chairman Zhu Tong expressed his gratitude to President Chen Bin and Executive Vice President Liu Haiyan for the invitation. Using his own experience as examples, he emphasized the power of culture and imagination, and shared the art of planning and marketing. He pointed out that branding and marketing planning is an art, while art comes from life and struggle gives us inspiration, and the brand and marketing team should work with passion and motivate themselves.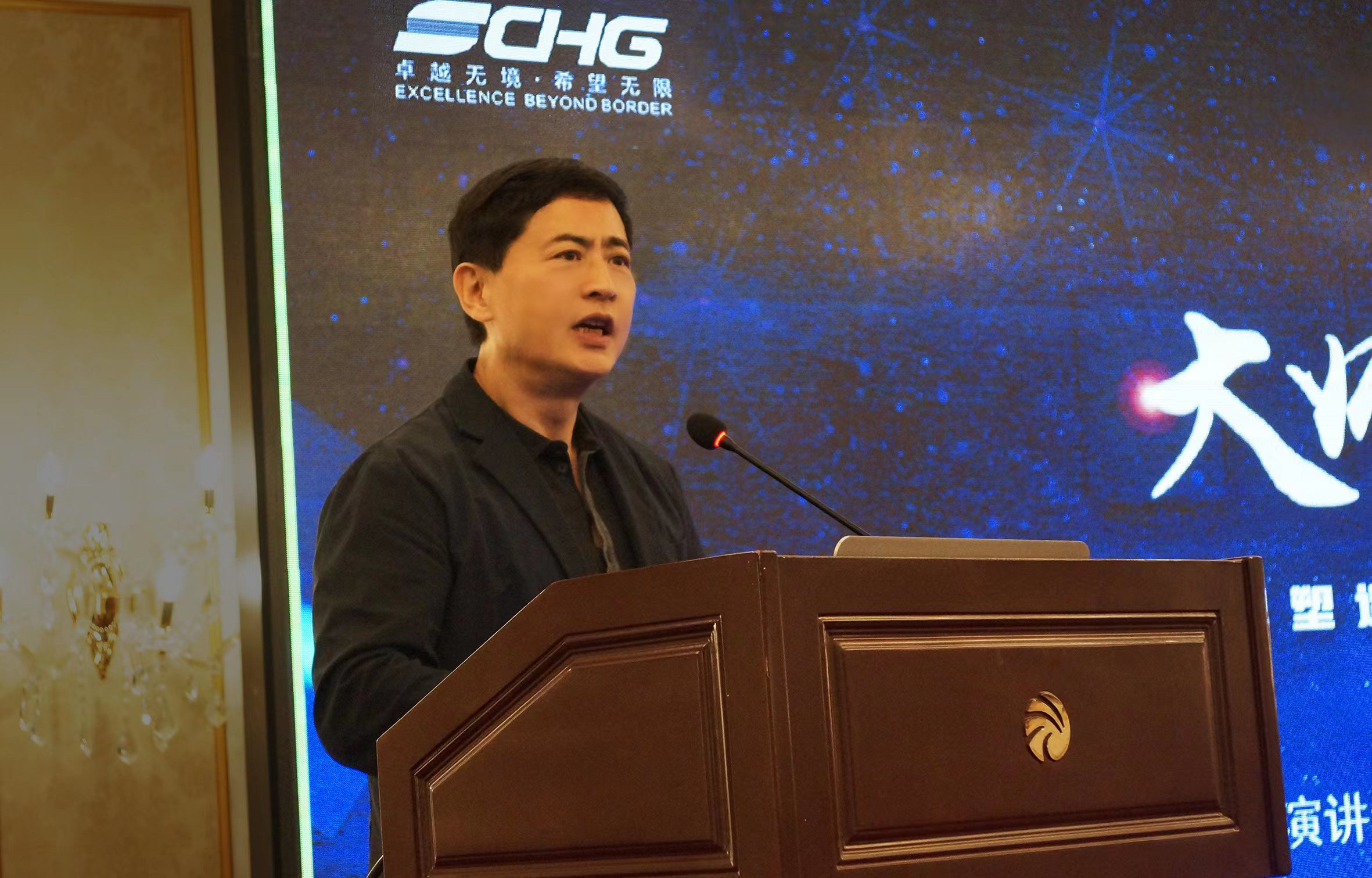 President Chen Bin thanked Vice President Zhu Tong for his speech and sharing. He said that Dr. Zhu is a respected and admired master, who has made outstanding contributions to the promotion of Chinese literature and arts and Chinese culture to the world. President Chen Bin instructed that the valuable lessons Dr. Zhu Tong had brought us should be learned and absorbed by the elite teams of CHG, and used in the future brand promotion, planning, marketing and other related work. They should also learn the art and skills of speech, study the theoretical basis of Communication, explore more ways of dissemination, use good storytelling to enhance the infectious power, promote the brand and marketing work of CHG to a new level, and build up the momentum for the high-quality development of CHG and all industrial divisions.
---
Prev: Doing Practical Work, Seeking Solid Solutions and Achieving Effective Results
Next: Cai Qingli, Deputy Secretary of Aba Prefecture Party Committee, Led a Team to Visit CHG for Research and Exchange