---
Dr. Cheng Yifeng, Vice President of the Group, Led a Delegation to Huarong Chemical for a Visit and Exchange
---
On November 15, Dr. Cheng Yifeng, Vice President of the Group, led a delegation to Huarong Chemical Co. Ltd for a visit and exchange. Tang Chong, General Manager of Huarong Chemical Co., Ltd, Zhang Wei, Deputy General Manager, Chief Financial Officer and Secretary to the Board of Directors, Xie Hui, Public Affairs Director of New Hope Chemical Investment Co., Ltd, Cao Min, Senior Manager of Huarong Chemical Co. Ltd. Digital Operation Center, Luo Xiaorong, General Manager of Huarong Chemical (Chengdu) Co., Ltd., and Zhang Hongliang, Deputy General Manager accompanied the visit.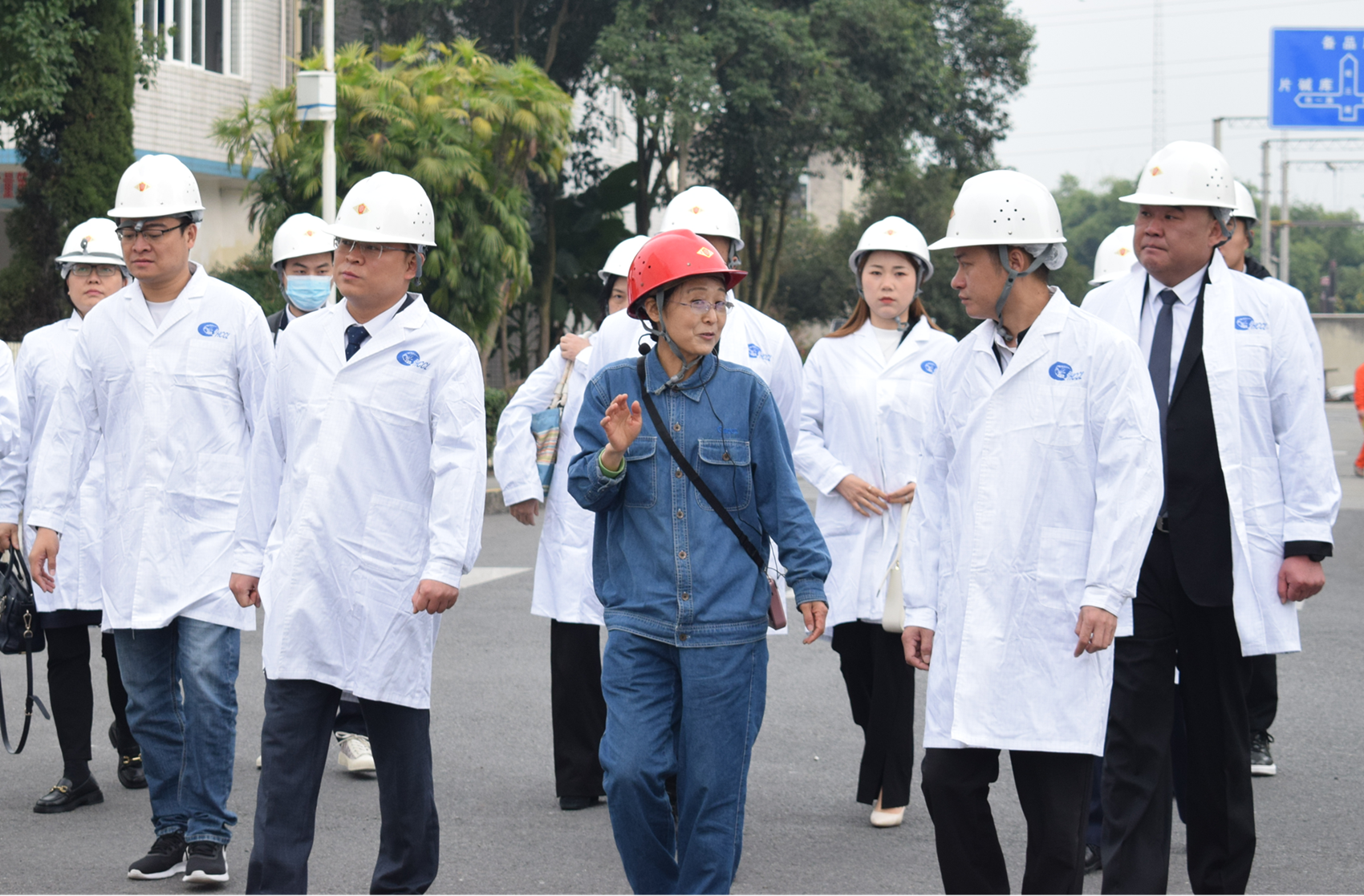 Vice President Cheng Yifeng and his delegation visited Huarong Chemical's production plant, followed by an in-depth discussion and exchange between the two sides. At the symposium, Vice President Cheng Yifeng gave a detailed introduction on the Group's industrial layout and development, while Cheng Wenzhao, General Manager of the Group's energy and chemical division, Xu Guohua, General Manager of Chengdu Hope Slanvert Electric Corp., Ltd., Tan Yong, Southwest Regional Sales Manager of Hope Deepblue Air Conditioning Manufacturing Corp., Ltd. made a report on the main business and leading products of each division.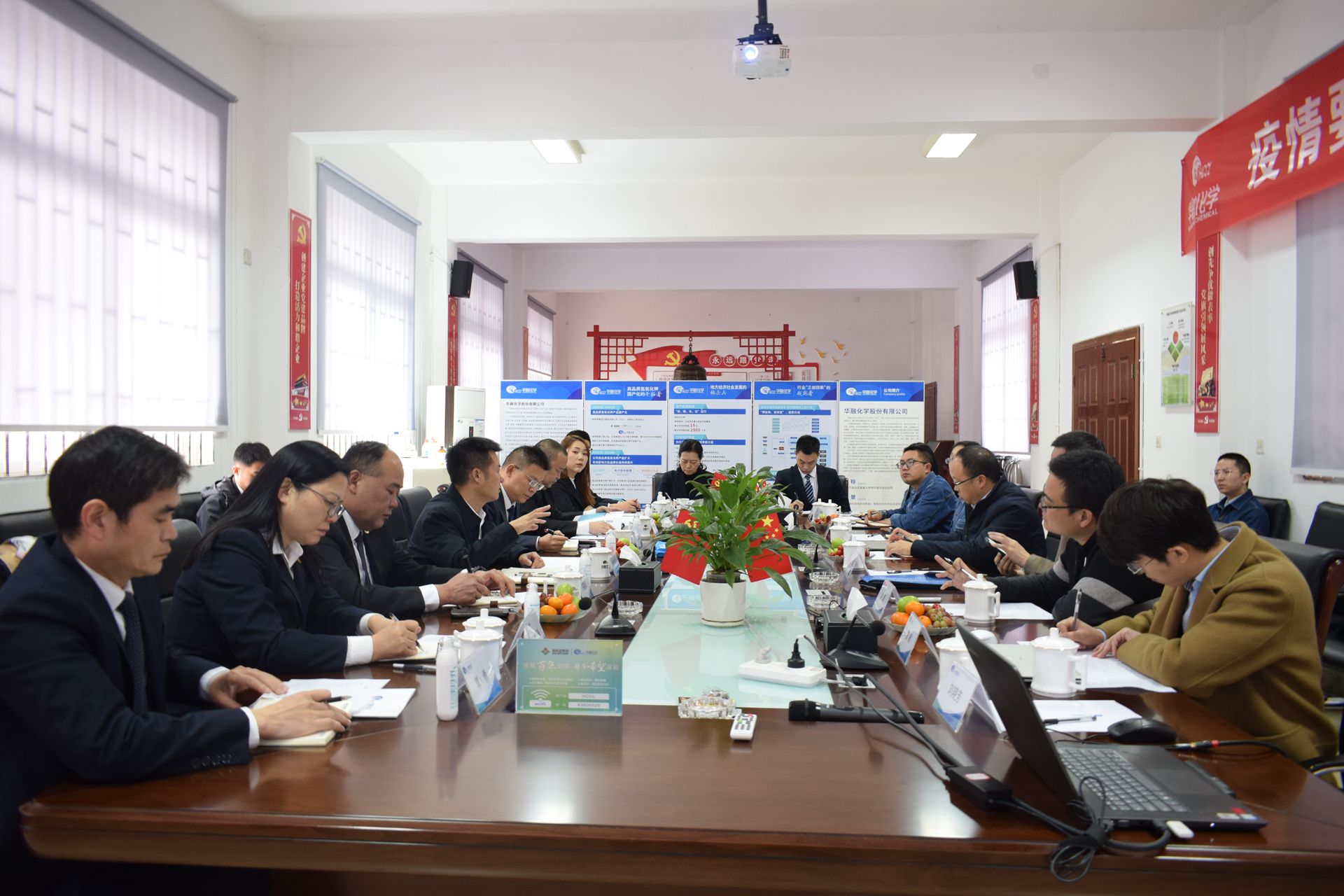 Vice President Cheng Yifeng said that CHG has always adhered to the concept of sustainable development, focused on industry segmentation and utilized technological innovation to continuously promote industrial upgrading and expansion, forming a comprehensive enterprise integrating five industrial divisions: mechanical and electrical, energy and chemical, Hope cultural tourism, construction turnkey and intelligent technology. As an advanced listed chemical company dedicated to the comprehensive utilization of potassium hydroxide, Huarong Chemical Co., Ltd. and the Group share the same roots, and the scope of business is intertwined and highly complementary, we look forward to further technical exchanges and cooperation between the two sides to promote resource sharing and achieve win-win development. We sincerely invite all leaders of the company to visit CHG for inspection and guidance.
General Manager Tang Chong extended a warm welcome to Vice President Cheng Yifeng and his delegation. He said that Huarong Chemical, as one of the largest investment projects of Hope Group in the chemical industry, has received great attention and guidance from Chairman Liu Yongyan since the early stage of its establishment, and has also received full support and assistance from CHG in the process of preparing for listing. We hope that both sides can take this visit and exchange as an opportunity to deepen the exchange and cooperation, explore the feasibility and possibility of cooperation in more fields, and build an industry benchmark through the comprehensive integration of advantageous resources, joining forces and making concerted efforts.
---
Prev: Dr. Cheng Yifeng, Vice President of the Group, Visited Northern Heavy Industry Group for Exchange
Next: Topping-out Ceremony for Hope Huaxi Construction's SG-Shenton's Xiangmu Residence T3 Project