---
Dr. Cheng Yifeng, Vice President of the Group, Visited Northern Heavy Industry Group for Exchange
---
Recently, the 2022 Liaoning International Investment and Trade Fair was held in Shenyang, with over 300 of the world's "Top 500" and China's "Top 500" companies and industry leaders attending the event. Dr. Cheng Yifeng, Vice President of CHG, was among the guests invited.
After the Fair, Dr. Cheng Yifeng went to Northern Heavy Industry Group for a visit and exchange, where he was received by Wang Hongwei, Secretary of the Party Committee of NHI, and other leaders and relevant officials. Han Li, HR & Administration Director of CHG Hope Intelligent Technology, accompanied the visit.
Dr. Cheng Yifeng and his delegation visited the production factory and workshop of NHI, followed by an in-depth discussion and exchange between the two sides. Dr. Cheng Yifeng said that CHG, as a technology-based modern enterprise, has been cultivating for many years in the fields of machinery and electricity, intelligent technology, and has developed and launched many high-quality technology and intelligent products and application scenarios, gathered excellent upstream and downstream industry chain partners, and occupied an important position in the industry. In the future, we expect both sides to strengthen learning and exchange, promote resource sharing, carry out multi-disciplinary and multi-level cooperation based on their respective advantages, and work together to achieve win-win development.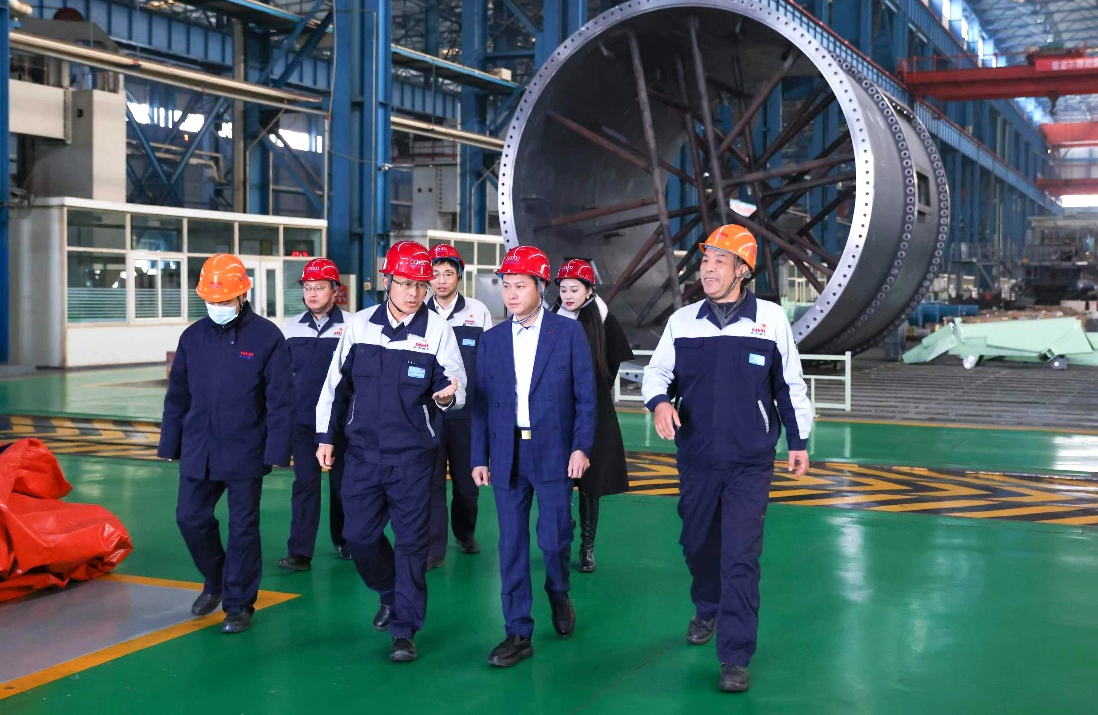 Secretary Wang Hongwei extended a warm welcome to Dr. Cheng Yifeng and his delegation and gave a detailed introduction of NHI's industrial layout and latest development. He said that NHI is a national technology innovation demonstration enterprise with a national technology centre, a state key laboratory for full-section roadheading machines, an academician workstation and a post-doctoral workstation, and has a long history and rich experience in the machinery manufacturing and processing industry. Secretary Wang Hongwei hoped that the two sides could take this visit and exchange as an opportunity to deepen the scope of exchange and cooperation and explore the feasibility and possibility of cooperation in more areas.
---
Prev: CHG Leaders Led a Team to Visit China Railway City Development and Investment Group
Next: Dr. Cheng Yifeng, Vice President of the Group, Led a Delegation to Huarong Chemical for a Visit and Exchange