---
CHG Leaders Led a Team to Visit China Railway City Development and Investment Group
---
On December 8, Dr. Cheng Yifeng, Vice President of CHG, led a team to visit China Railway City Development and Investment Group Co., Ltd. (CRCDI). Liu Renzhi, Vice General Manager of CRCDI, Chen Xu, Director of Real Estate Department, and Wei Junjie of Urban Renewal Department accompanied the team.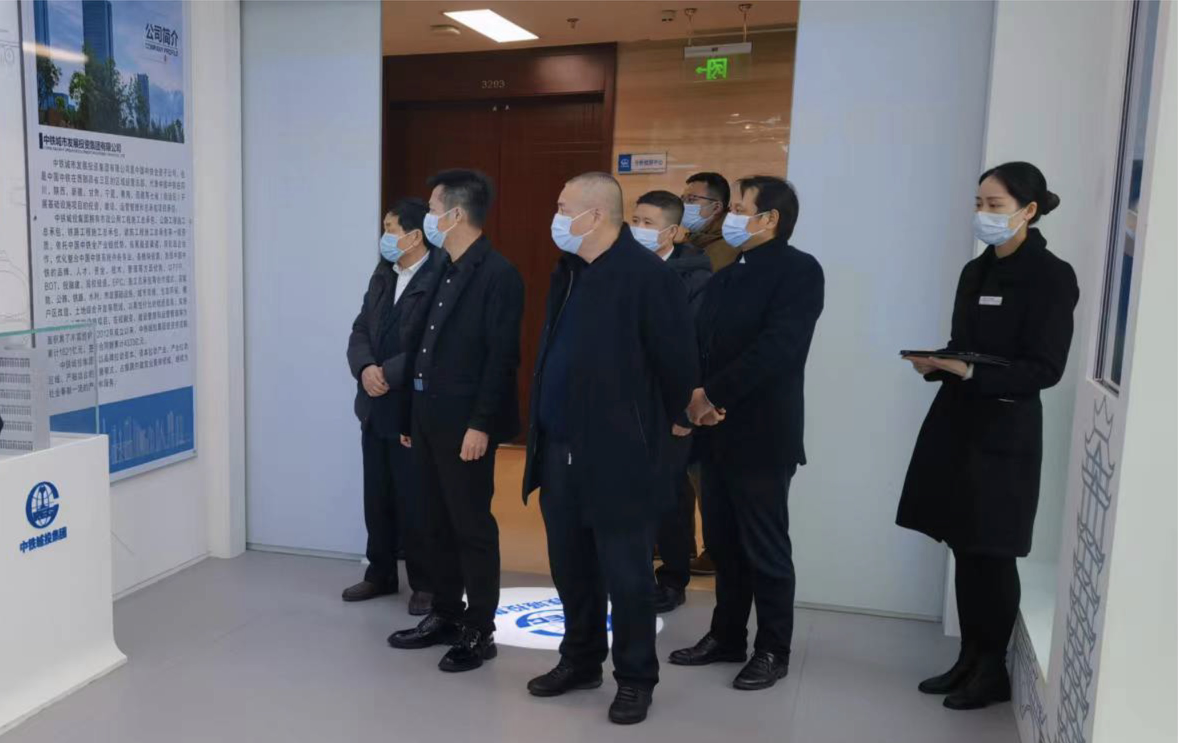 Vice President Cheng Yifeng and his delegation visited the CRCDI digital multimedia exhibition hall, learned in detail about the reform and development of CRCDI, and expressed appreciation for the achievements of CRCDI. The two sides then had an in-depth discussion and exchange, in which Vice President Cheng Yifeng gave a detailed introduction on the development history and industrial layout of CHG, and General Manager He Qitong of the Group's General-Contracting Construction Division reported on its business development.
Vice President Cheng Yifeng said that CHG, a pioneer of private enterprises that accompanied the progress and growth of China's Reform and Opening-up, has developed into a diversified and comprehensive group focusing on five industries: machinery and electrical, energy and chemical, Hope cultural tourism, general construction and intelligent technology, with high-tech as its core and comprehensive resource utilization as its link. The Group's industrial division, General Construction Contracting (GCC), is deeply dedicated to the field of construction and has won the Luban Prize, the highest award in China's construction industry. CRCDI, as a wholly-owned subsidiary of China Railway, has accumulated rich experience in investment and financing, construction management and operation management, and general contracting of infrastructure projects in four provinces and three regions, including Sichuan, Shaanxi, Xinjiang, Gansu, Ningxia, Qinghai and Tibet. CHG attaches great importance to the cooperation with CRCDI, and hopes to form a close relationship in the future in terms of cooperative development and construction management of real estate projects, with complementary advantages and mutual benefits, so as to achieve new leaps in strategic development.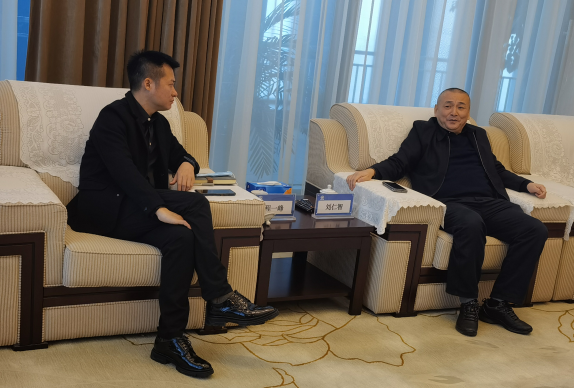 Vice General Manager Liu Renzhi extended a warm welcome to Vice President Cheng Yifeng and his delegation and briefly introduced the business development of CRCDI. He said that CRCDI relies on the advantages of the whole industrial chain of China Railway, and its business involves urban rail, highway, railway, water conservancy, municipal infrastructure, ecological and environmental protection, comprehensive land development and other fields, and focuses on the layout of real estate business in Chengdu and Xi'an. CRCDI is willing to establish good interaction and in-depth cooperation with CHG, a representative of excellent private enterprises with strong technological innovation and brand influence, and hopes that both sides can further strengthen the cooperation, give full play to their respective resource advantages, actively explore new directions of cooperation in project development and construction, operation and management, and innovate cooperation models to better achieve win-win development.
He Qitong, General Manager of the Group's General Construction Contracting Division, Hu Haibo, Director of Operations, and Xiong Jialin, Director of Costs, accompanied the Group.
---
Prev: Deepening Cooperation Between Local Enterprises; Building a Healthy City Hope Intelligent Technology and Sanjiang Electronic Information Industry Co., Ltd. Held a Symposium for Exchange
Next: Dr. Cheng Yifeng, Vice President of the Group, Visited Northern Heavy Industry Group for Exchange