---
Strategic Cooperation Agreement Signed Between Continental Hope Group and Xiaojin County, Aba Prefecture
---
On February 25, Yao Qijie, Secretary of the Party Committee of Xiaojin County, and his party came to Xinjin for a visit, and had in-depth discussions on industry support, education construction, talent exchange, and other aspects. During the visit, Continental Hope Group and Xiaojin County formally signed a strategic cooperation agreement, starting a new process of cooperation and development. Zhou Lei, Deputy Secretary of the Xiaojin County Party Committee, Wang Ying, Standing Committee of the County Party Committee and Executive Vice Mayor of the Government, and other government officials participated in the visit. Hu Jianping, Deputy Secretary of the Party Committee and Mayor of Xinjin District, and Xie Guobin, Deputy Secretary of the Party Group and Deputy Director of the Standing Committee of the District People's Congress, accompanied the visit. Dr. Cheng Yifeng, Vice President of Continental Hope Group, participated.
Yao Qijie and his delegation visited Tianfu Intelligence Technology Park, Hope Cloud Smart Valley, Tianfu Mushan Digital New City, Hope Intelligent Pig Farming Demonstration Base and Tianfu Agricultural Expo Island to learn more about Xinjin's "TOD+5G Park City Community" planning and construction, industrial internet and intelligent terminal project complex, as well as industrial digital transformation and upgrading.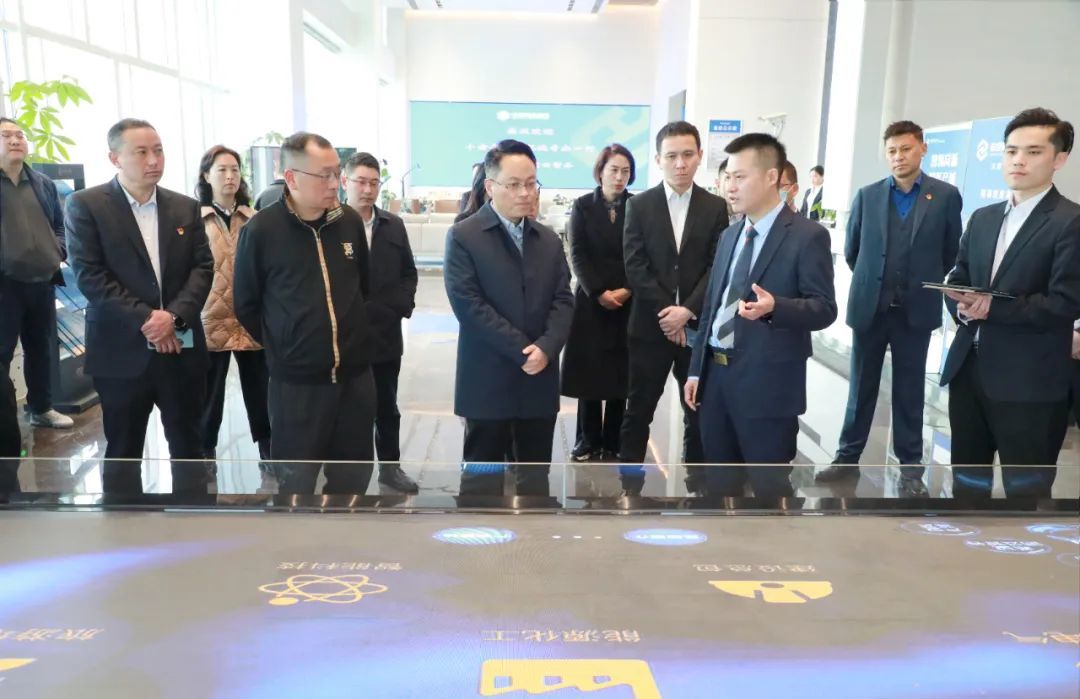 After that, the Xinjin - Xiaojin Support Forum was held in the Conference Centre of Tianfu Agricultural Expo Main Complex. Continental Hope Group shared its views on the development of the enterprise and the direction of industrial development shared with Xiaojin County.
At the forum, Continental Hope Group signed a strategic cooperation framework agreement with the People's Government of Xiaojin County, and the two sides will reach a series of agreements to help in the development of cultural tourism resources, the sale of agricultural and specialty products, healthcare, and investment, etc. Continental Hope Group will give full play to its advantages in resources, science and technology, capital and talents, make good use of Xiaojin's rich natural scenery, red culture, folk customs, agricultural and specialty resources, help Xiaojin's agricultural "five leading industries" and the high-quality development of tourism in the whole area, help the people of Xiaojin to increase their income, and create a classic brand of large enterprise group helping the industrial development of Tibetan-related areas.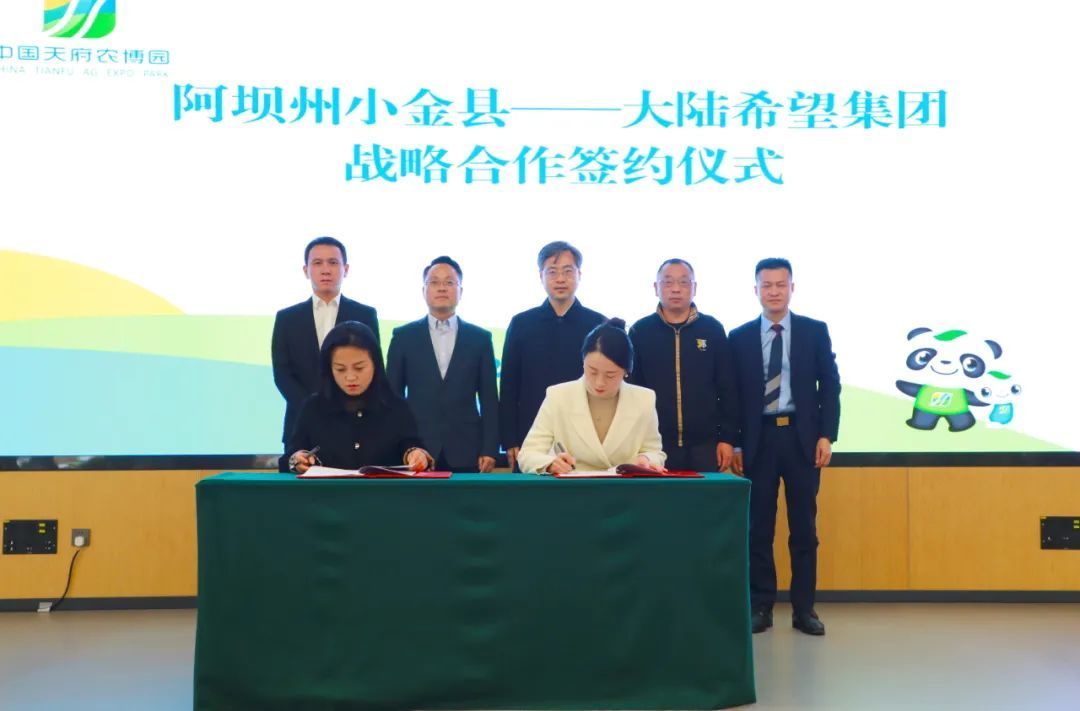 Signing Ceremony for Strategic Cooperation between Continental Hope Group and the People's Government of Xiaojin County
Cheng Yifeng said that it is a happy and valuable thing for an enterprise to contribute to Xiaojin County, and it is also a heavy responsibility. With the vision of "making the sky bluer, the world greener and life better", Continental Hope Group will take into account the political significance, economic benefits and social impact, bring support to Xiaojin County in various aspects, provide strong support, take up responsibility, take the lead and set up a solid platform, plan and implement a bright vision, empower the economic development of Xiaojin County and seek tangible benefits for the local people.
Yao Qijie said that the development of Xinjin has changed greatly and the trip was very fruitful. The Tianfu Agricultural Expo Park has given full play to the demonstration effect to comprehensively promote rural revitalization with remarkable results, and a number of science and innovation spaces such as Tianfu Intelligence Technology Park and Hope Cloud Smart Valley have been created in the Intelligent Manufacturing Industrial Park, and the construction of modern industrial city with a high degree of integration of people, city and industry has been accelerated. Xinjin's experience in pursuing economic development is worthy of learning. It is hoped that in the future, we can further deepen our cooperation in industry cultivation, exchange of leaders and talents, and create a brand of group support.
Hu Jianping said that Xiaojin has achieved excellent results in all its work, with good development trend and many work ideas worth learning, and the concept and exploration of sharing urban development opportunities between Xiaojin and Xinjin is another exchange of methods and experiences, especially the green food industry, which Xinjin has obvious development advantages, has close ties with Xiaojin, and Xinjin is willing to do its best to promote the integration of the whole yak industry chain with the green food industry in parallel, enhance the resilience of industrial development, and contribute to Xinjin's strength to help revitalize the countryside and achieve common prosperity.
---
Prev: Focus on Xinjin Main Chain Enterprise丨Provincial and Municipal Key Project "Hope Cloud Smart Valley (Tianfu Park)" Main Structure of Phase 1 Completed
Next: Signing & Award! Branch of Hope Deepblue Air Conditioning Manufacture Corp., Ltd. Taking Root in Europe