---
Focus on Xinjin Main Chain Enterprise丨Provincial and Municipal Key Project "Hope Cloud Smart Valley (Tianfu Park)" Main Structure of Phase 1 Completed
---
The work report of the Chengdu Municipal People's Government for 2023 points out that it is essential to focus on building a strong chain of industries and accelerating the construction of a modern industrial system, to constantly focus on economic development of the real economy, to promote the specification of advantageous industries, the newization of traditional industries and the scale of new industries, and to create new "four beams and eight pillars" of industrial development.
In order to further study and implement the spirit of Chengdu "two sessions", Xinjin goes all out for the economy, and strives to achieve a successful Q1, marking a good start in a new chapter of building a socialist modern international metropolis. Recently, the key construction project of Xinjin Intelligent Manufacturing Division - Hope Cloud Smart Valley (Tianfu Park) Phase I project main structure was completed. A number of modern factory buildings have been built, and the interior decoration of the factory buildings are also being carried out on schedule.
Hope Cloud Smart Valley (Tianfu Park)
Annual output value: 3 billion yuan
Phase 1 expected to launch in May
The reporter learned at the project construction site that Hope Cloud Smart Valley (Tianfu Park) Phase I project main structure had been completed, and all kinds of machinery and workers had been working in an orderly manner, ensuring that the project progressed on schedule.
Hope Cloud Smart Valley (Tianfu Park)
"So far, five brand new modern factory buildings have been completed and the interior decoration of the factory buildings is being carried out. The construction of the exterior façade and internal functional partitions is ongoing and is expected to be completed before May 31," says Guo Shaohua, general manager of the Hope Cloud Smart Valley project, "and Phase 2 is under way simultaneously and is expected to be delivered by December 31 this year."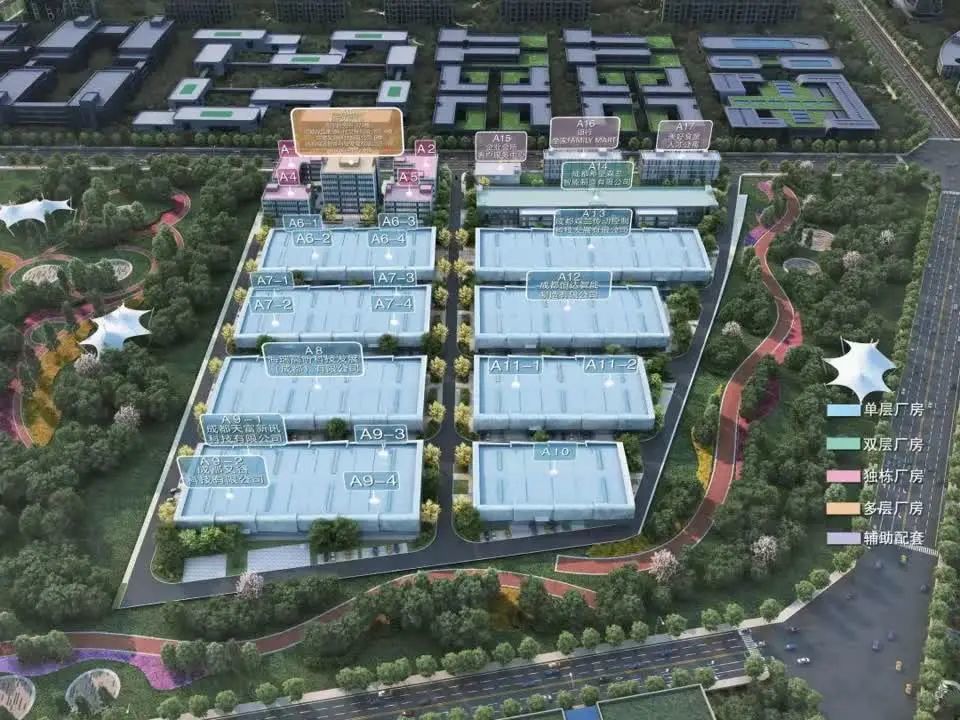 The total investment of Hope Cloud Smart Valley (Tianfu Park) is 3 billion yuan; it is also a key provincial and municipal project which CHG is committed to turning it into an industry benchmark project. The park is equipped with single-storey steel structure workshop, double-storey courtyard workshop and multi-storey single building workshop, configured with dormitory and staff canteen, etc. The park focuses on the R&D and production of intelligent manufacturing, artificial intelligence, macro-health and high-tech industries, and aims to create an industrial ecology that integrates scientific research, production, sales, customer service and corporate headquarters. When the project reaches full production, the annual output value is expected to be about 3 billion yuan and the park is expected to have an annual tax revenue of about 100 million yuan.
The gathering of enterprises
CHG lays plans in Xinjin, Chengdu
"Hope Cloud Smart Valley (Tianfu Park) is the first industrial park project built by Continental Hope Group, and the reason why Group has placed its most important division and core business in Xinjin is because of Xinjin's investment environment, important location advantages and future development potential." Guo Shaohua explains, "Xinjin District Party Committee and District Government as well as the Park Management Committee attach great importance to the project, and the government's efficient services have enabled the enterprise to progress smoothly in construction and investment. At present, 15 enterprises have already settled in, and the occupancy rate will reach 50 percent in March."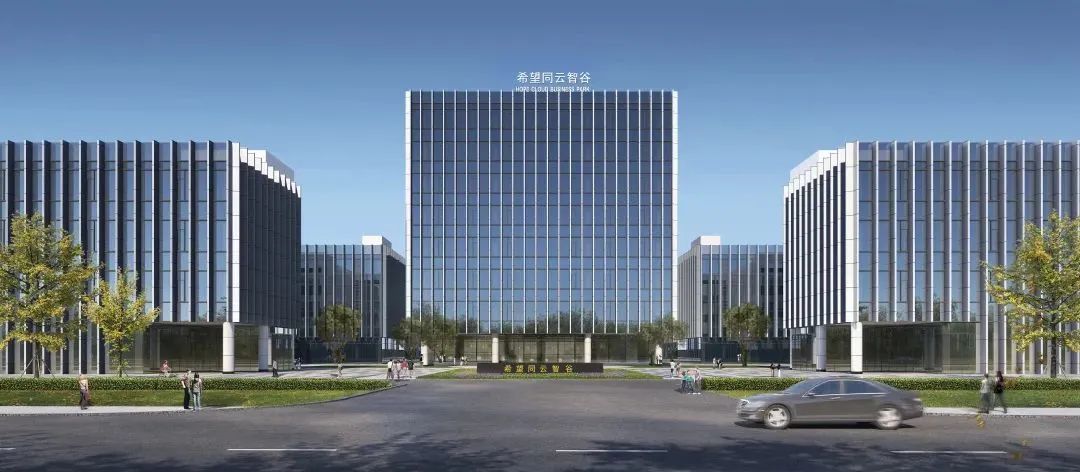 Hope Cloud Smart Valley (Tianfu Park)
Hope Cloud Smart Valley (Tianfu Park) relies on the profound resources of CHG in science and technology research and development, equipment manufacturing and property operation, and brings together its mechanical and electrical headquarters base, energy and chemical headquarters base and intelligent technology headquarters base, is equipped with innovation and research centre, exhibition centre, intelligent manufacturing base, settlement centre, intelligent logistics, and it will unite rich industrial resources from the upstream and downstream of the industry to build a green technology industry ecosphere with energy-saving and environmental protection, intelligent manufacturing, artificial intelligence and macro-health research and development and production, and intelligent logistics as an extension. At the same time, it will bring in leading enterprises in robotics, intelligent health, smart manufacturing and other industries, create a complete innovation ecological chain with "R&D + headquarters + production base", build into a "headquarters economy demonstration park", "highland of scientific and technological innovation development" and " intelligent manufacturing demonstration area", and form a new modern industrial zone with advanced elements leading the way to empowered by advanced elements.
Hope Cloud Smart Valley (Tianfu Park)
By then, the CHG Intelligent Manufacturing - Headquarters Economic Park project will also be located in Hope Cloud Smart Valley (Tianfu Park), bringing together the Group's "three headquarters" and "three centres". "With the establishment of the "three headquarters", a number of high-quality upstream and downstream enterprises will be brought into the park. At the same time, a number of national key high-tech enterprises such as Continental Electronics Research, Hope Slanvert Technology and Hope Deepblue, as well as the "Small Giant" and leading technology enterprises of the CHG will be among the first group of enterprises to be located in the park. They will give full play to the advantage of the main chain enterprises to build and strengthen the chain, gather related enterprises upstream and downstream, and continue to promote the development and growth of Xinjin's advanced intelligent manufacturing industry cluster through scientific and technological research and development, talent training, and transformation of results, and become an "accelerator" to promote Xinjin's core function of doing better and stronger advanced intelligent manufacturing.
---
Prev: Intelligent Wellness Carnival | Hope Intelligent Featured at Senior Expo
Next: Strategic Cooperation Agreement Signed Between Continental Hope Group and Xiaojin County, Aba Prefecture