---
Hope Deepblue Featured on CCTV's Economy 30 Minutes
---
When interviewed by the reporter of CCTV's Economy 30 Minutes, He Jianbo, General Manager of the Mechanical and Electrical Division of Continental Hope Group and General Manager of Hope Deepblue Air Conditioning Manufacturing Corp., Ltd, says, "Our orders have increased by more than 80% so far this year (March)."
At 8 pm on March 13, CCTV-2's Economy 30 Minutes featured a special report: Start 2023 with Full Force and Bring Vitality to Foreign Trade. The first case shows that Chengdu's government and enterprise delegation went to Germany to compete for orders. He Jianbo was the leader of this trip. The topic was launched during the National People's Congress in the context of the widespread interest in "attracting and utilising foreign investment more vigorously" and "increasing efforts to stabilise foreign trade". Hope Deepblue was once again featured on CCTV's hit programmes after the "Focus Interview" in 2022.
The Chengdu-European Enterprise Sourcing and Chengdu Investment Promotion Conference in Frankfurt was the most important event of the trip. He Jianbo, General Manager of Hope Deepblue, met for the first time Harald Blazek, CEO of StepsAhead, the Austrian leading energy company that he has been working with for five years. Not long ago, Hope Deepblue and StepsAhead won the Austrian Federal Government Award for the waste heat recovery project of the Wagrain heat station in Austria.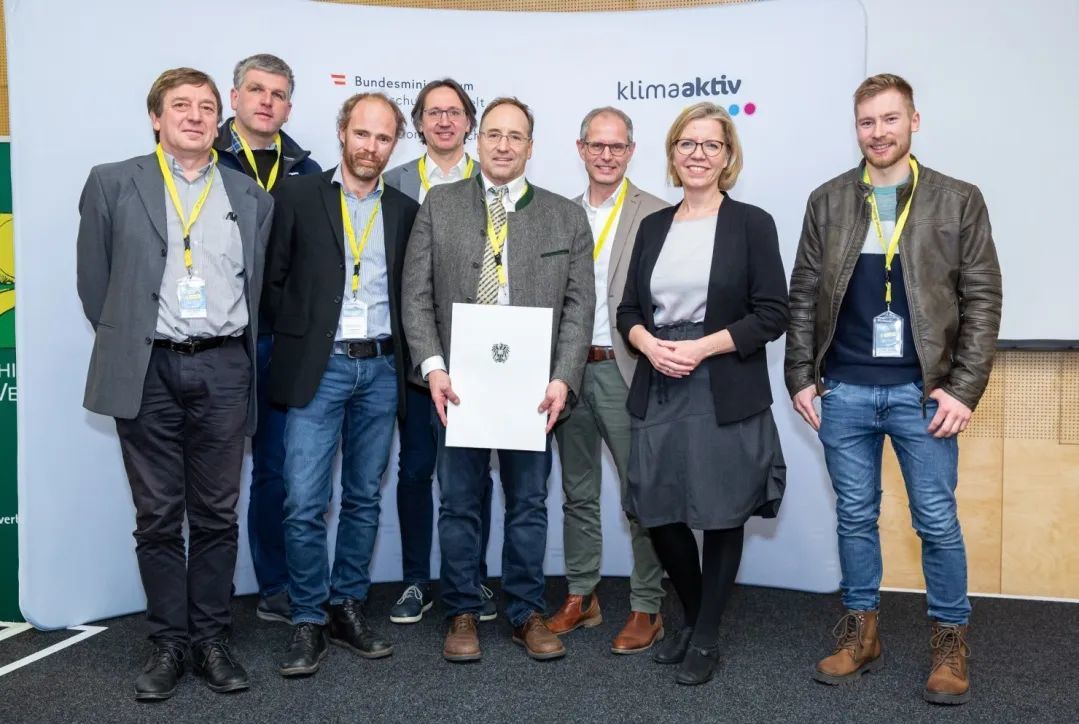 Group photo for the Austrian Excellence in Systems Award (second from right: Ms. Gewessler, Austrian Minister of Climate and Technology, fourth from right: Mr. Martin Schnell, owner of the heating station, first from left: Mr. Harald Blazek, CEO of StepsAhead)
General Manager He Jianbo and Harald Blazek signed a new sales contract for lithium bromide heat pumps at the conference site, while the two sides also announced that they would set up a joint venture company in Austria - Hope Deepblue European Services - and signed an agreement amounting to more than 5 million euros. "Five years of cooperation and the first meeting has boosted the confidence of our European customers on the one hand and strengthened our confidence to go to Europe, further expand our market and enlarge our market share on the other. To take the advanced technology from China and apply the innovative application scenarios of Hope Deepblue to Europe." He Jianbo spoke to the Economic 30 Minutes reporter.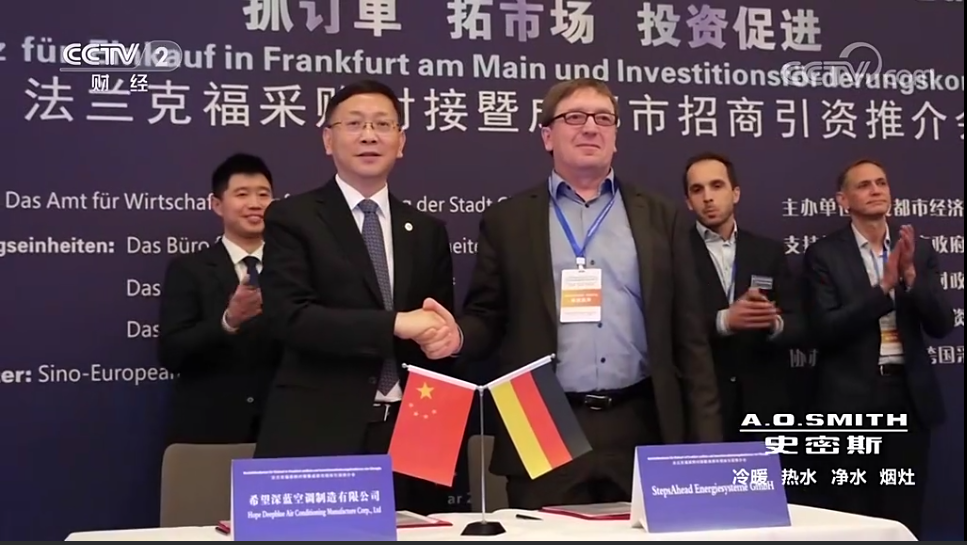 Mr. Blazek says that the reason for the "long-term cooperation with Hope Deepblue is that we can work together to solve many problems and it has always been good. China is the leader in absorption technology, and it is China that is promoting it to Europe."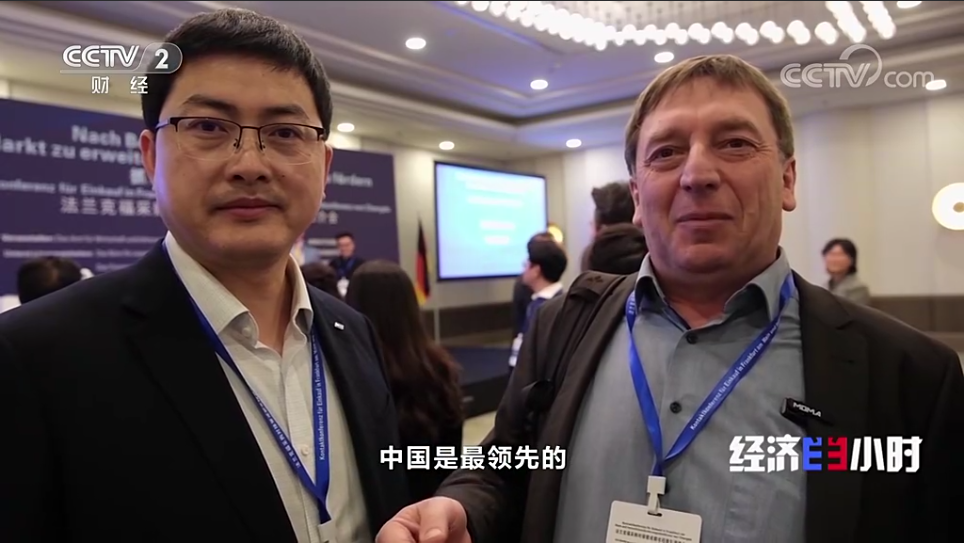 Lithium bromide absorption units are driven by waste heat resources for heating or cooling, which is energy-saving and environmentally friendly. Hope Deepblue is known as the "waste heat utilization expert" in the industry for its dedicated research and development and outstanding contribution. In the field of lithium bromide absorption refrigeration and heating, no other country in the world has as many advantages on technology, personnel and cost as China does.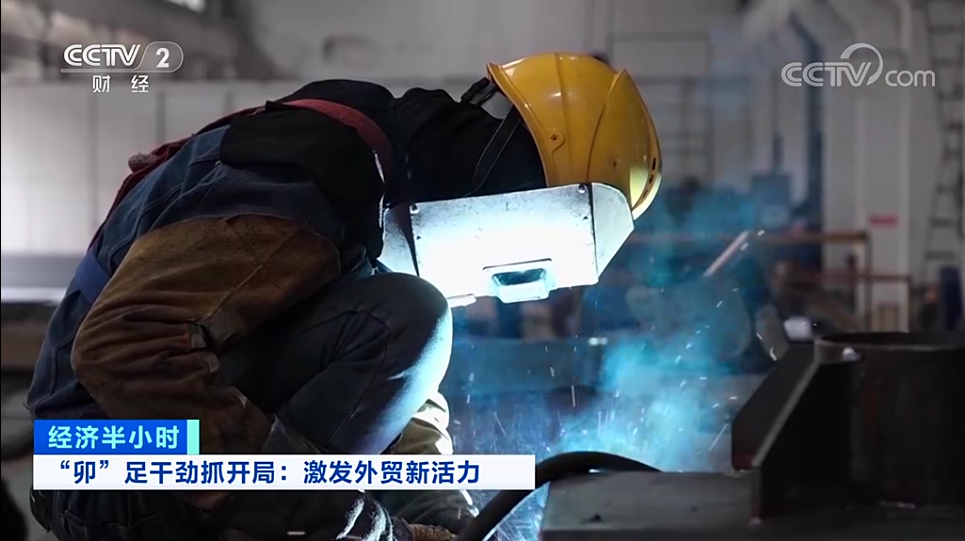 Following the innovation-driven development strategy, Hope Deepblue has continuously enhanced its independent innovation capability. It is the first one in the industry to successfully put into operation a second-class heat pump project with spent steam, the first one in the industry to create a -5°C ultra-low temperature lithium bromide unit, and skilled in producing a single heavy duty heat pump of over 100MW. After years of dedicated research and development and application practice, Hope Deepblue has become a member of the national refrigeration and air-conditioning industry's "carbon peaking and carbon neutrality" working group thanks to its patented core technologies and advanced manufacturing processes in producing the energy-efficient and environmentally friendly green energy management lithium bromide absorption heat pump system.
Advanced technology, excellent quality and comprehensive service are the foundation for Hope Deepblue's strength in competition. Dozens of countries and regions around the world have chosen Hope Deepblue, and iconic projects are plenty, including the European Union headquarters, Boeing Aircraft European factory, Ferrari factory, Michelin tyre factory, Pope's Hospital in Rome, Eni Oil Group, Sandberg City Heating Station in Denmark.
EU Headquarters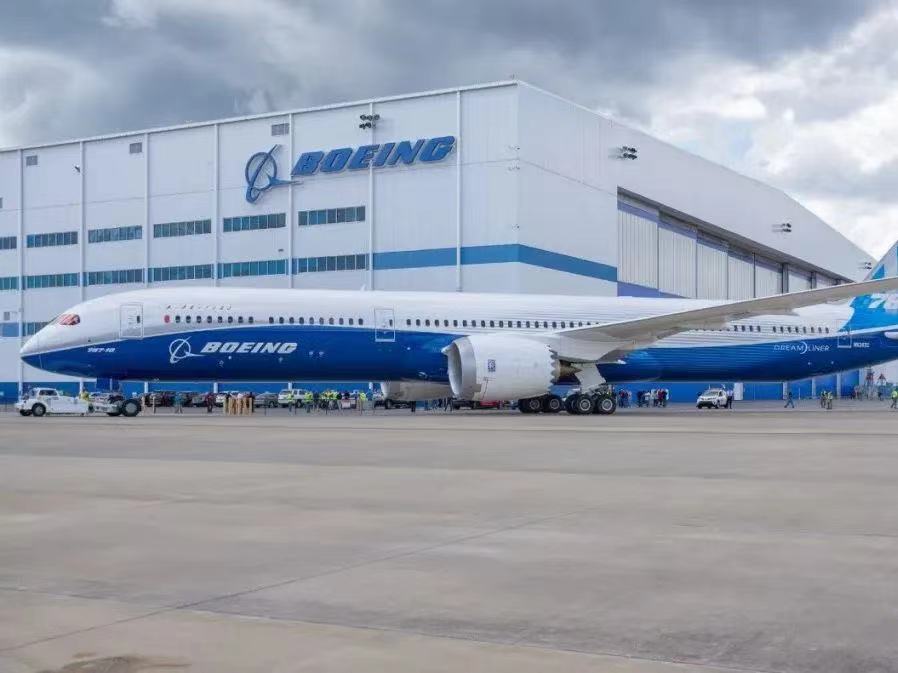 Boeing Aircraft European factory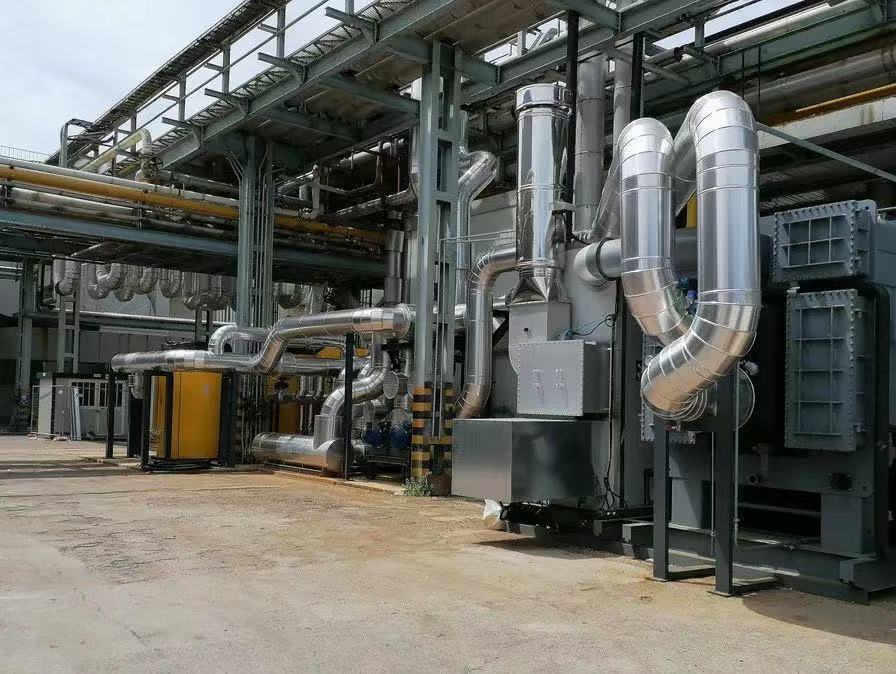 Boeing aircraft project engine room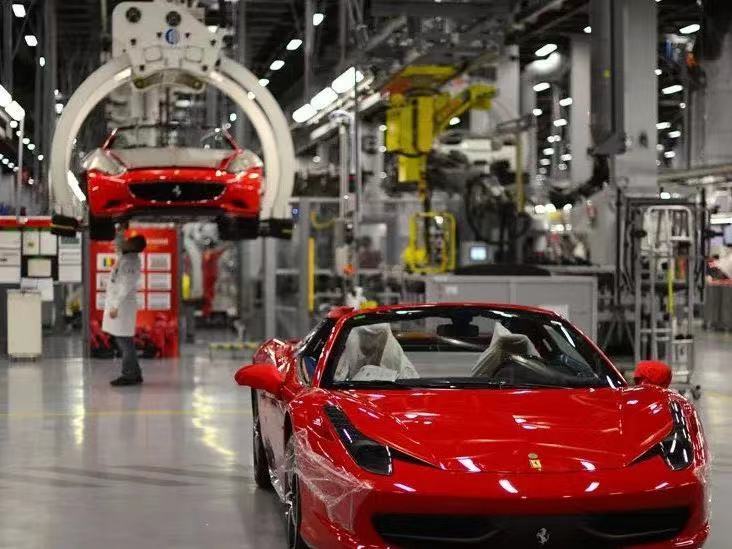 Ferrari factory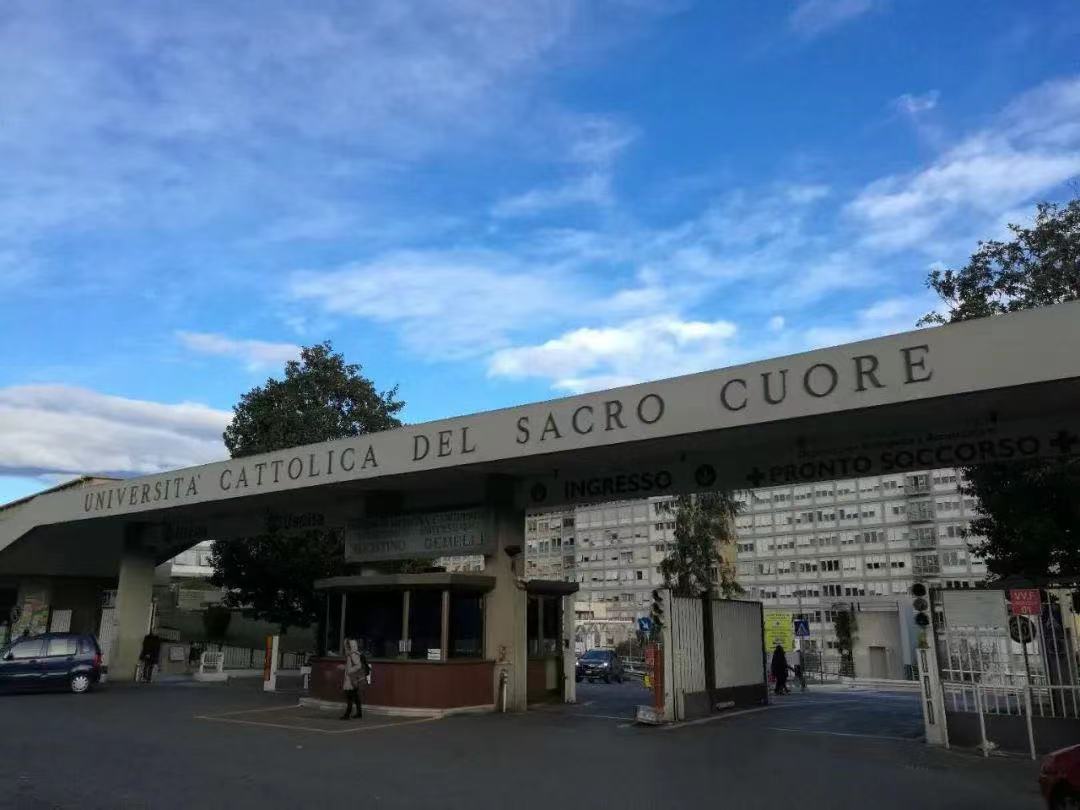 Pope's Hospital in Rome
Eni Oil Group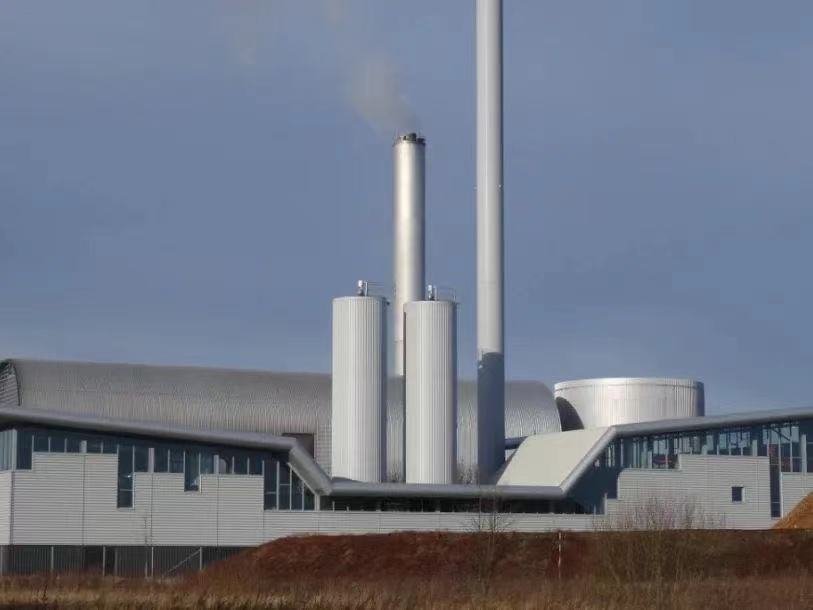 Sandberg City Heating Station in Denmark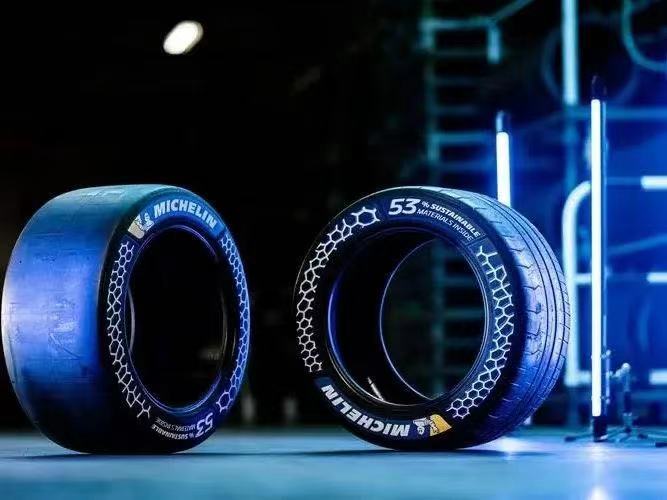 Michelin tyre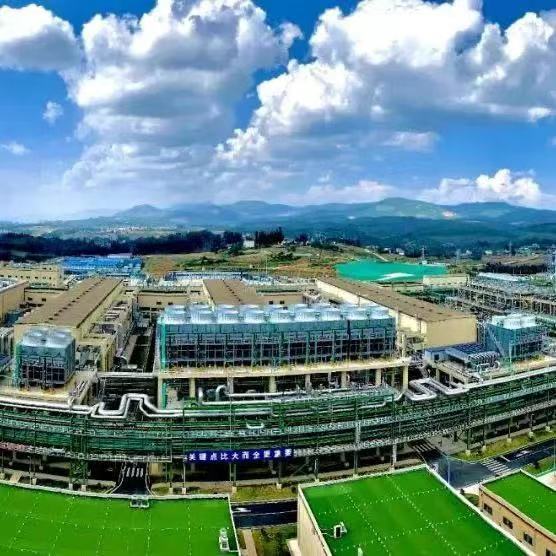 Yunnan Tongwei Project
Foreign trade sales continue to be strong, while domestic sales are growing rapidly. The contract for the second phase of the Yunnan Tongwei project of Tongwei Group, a global leader in high-purity crystalline silicon, was successfully renewed at the start of the year, followed by a number of large and medium-sized domestic projects such as Meijin Energy, Dongli Photovoltaic and Donghui New Energy. The 80% growth was not easy, but it was achieved naturally.
With the central air-conditioning systems for energy efficiency, emission reduction and green environmental energy management as the core business, Hope Deepblue has become a world-renowned Chinese enterprise. In 2023, Hope Deepblue will continue to contribute more Chinese power to the world's carbon neutrality.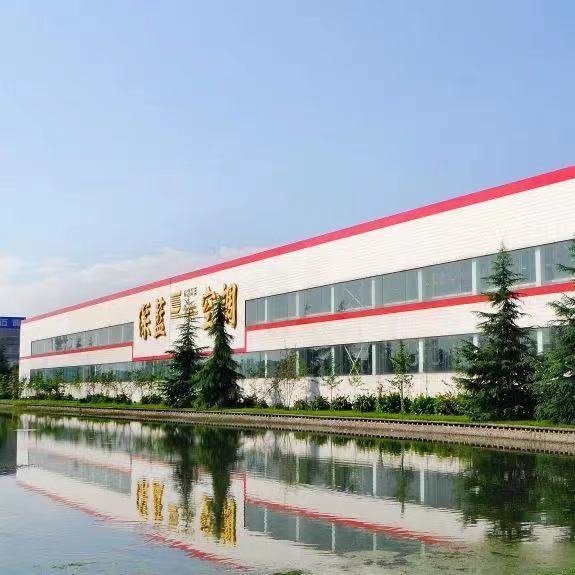 Hope Deepblue
Hope Deepblue Air Conditioning Manufacturing Co., Ltd is located in the West District of Chengdu Hi-Tech Development Zone, Sichuan Province, and is a national key hi-tech enterprise and a member of the "Double Carbon" Leading Group. The company has strong technical advantages and has obtained nearly 100 patents and proprietary technologies. It has developed and produced various types of lithium bromide absorption chillers and hot water units, lithium bromide heat pumps, various types of vacuum central hot water units and atmospheric pressure hot water boilers, distributed energy systems for cooling, heating and electricity, and air purification and disinfection products. It has become a recognized "waste heat utilization expert" in industrial fields such as coking, chemical, textile, pharmaceutical, food, metallurgy and power plant, and has been awarded as "the Leading Enterprise of Waste Heat Recovery in China in the World Environmental Protection and New Energy Industry". The company has obtained ISO9001, ISO14001, ISO45001, CE, EAC, CRAA, CSC and other certifications. The products have been exported to many countries and regions such as France, Denmark, Italy, Poland, Finland, Austria, Saudi Arabia and Turkey.
As the only national key high-tech enterprise of heavy-duty refrigeration and heating equipment in western China and a member of the leading group of "carbon peaking and carbon neutrality" in the refrigeration industry, Deepblue continues to contribute Chinese solutions to the world's green and low-carbon development with its leading technology, which has been highlighted and reported by CCTV's "Focus Interview" and "Economic 30 Minutes".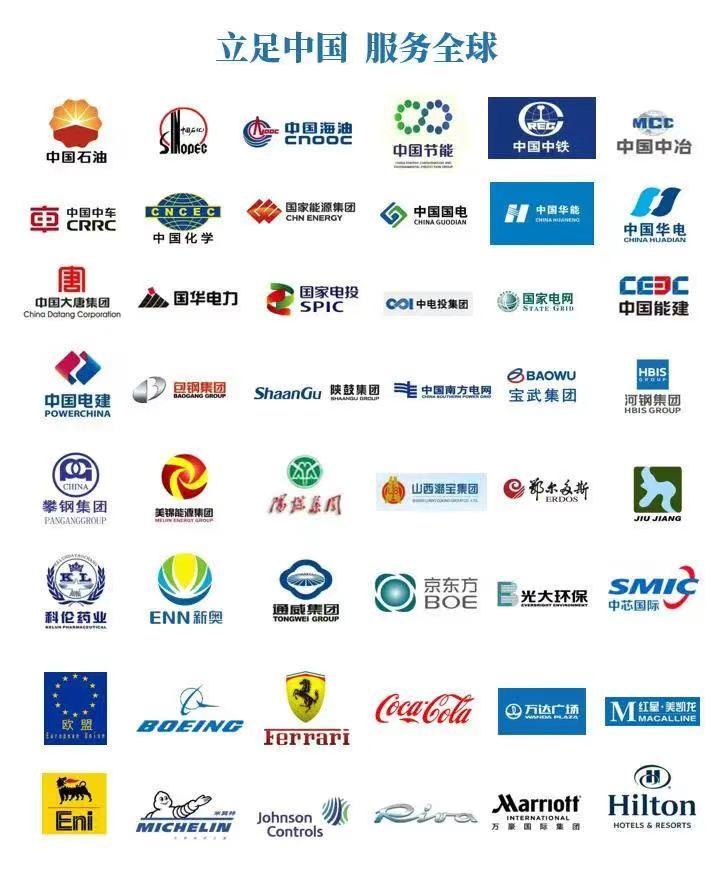 ---
Prev: Chairman of SG Global Group Inspects SG-Shenton Xiangmu Residence Project
Next: Intelligent Wellness Carnival | Hope Intelligent Featured at Senior Expo