---
Congratulations on New Year's Day - HOPE for a Bright Future and a New Beginning
---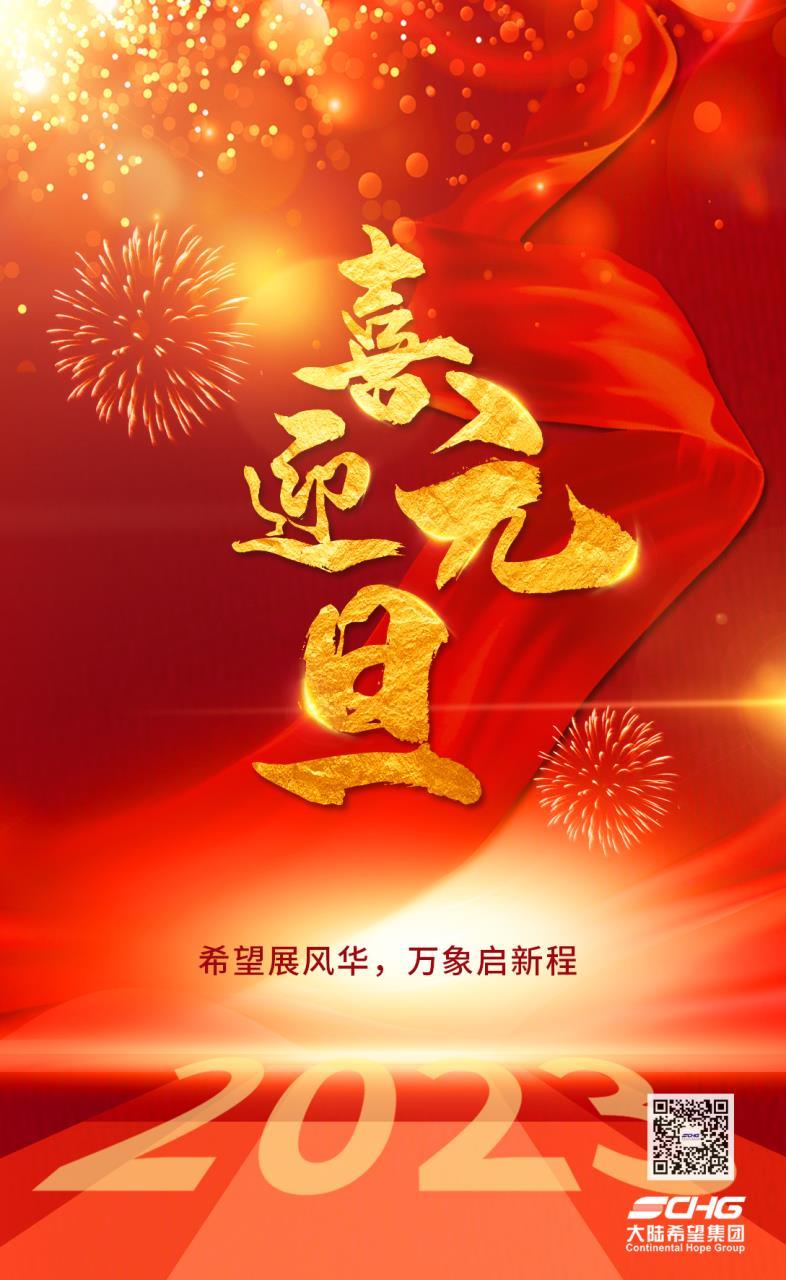 A New Year Begins, and All Things Are Renewed.
Looking back at 2022, we are overwhelmed with emotions. Throughout the year, we have been baptized by wind and rain, and we have overcome many difficulties, and the journey to realise our dreams has never been a calm one. The strivers of the new era are always exploring the way forward in the midst of thorns and creating miracles in the midst of hurdles.
Gratitude for the past year and salutation for the new year.
Thanks to the self-reliance and perseverance of the people who have been able to move forward.
Thanks to the people who have helped each other.
Thanks to our family who have been so caring and supportive.
Thanks to our customers for their trust and support.
This is a moment to give them your most sincere thanks, and the most heartfelt applause and proudest smiles to yourself.
With hope in our hearts, we are chasing the light; with stars in our eyes, we are walking in the light. As we say goodbye to 2022, we use persistence and perseverance to overcome difficulties, and use wisdom and strength to usher in new horizons. On this auspicious occasion of celebration, Continental Hope Group would like to join hands with you to celebrate the New Year's Day and hope for a bright future together.
The prologue of 2023 has been unveiled, so let's venture into the new year with ambitions! Let's write a brighter future for Continental Hope Group with better ourselves and more impressive results!
May all of us at CHG have a happy, healthy and prosperous New Year's Day, and from now on, everything we ask for will be as we wish, and every path we take will be level underfoot.
With persistent faith and perseverance, with the strength and wisdom of strivers, we connect islands into continents; Remembering the intentions, we light up Hope.
Set sail! 2023!
Continental Hope Group
December 31st, 2022
---
Prev: Xie Jie, Member of the Standing Committee of Dongpo District (Meishan City) Committee and Deputy Governor of District Government, Visited CHG for Research
Next: Group Leaders Led a Team to Shuangliu District Committee for Report and Exchange