---
Dr. Cheng Yifeng, Vice President of Continental Hope Group, Led a Team to Visit Luzhou Laojiao Group
---
On August 9, Dr. Cheng Yifeng, Vice President of Continental Hope Group, led a team to visit Luzhou Laojiao Group, accompanied by Li Qianbo, Executive Vice General Manager of Hope Deepblue Air Conditioning Manufacturing Corp., Ltd. and his marketing and technical team, as well as Li De, Project Director of Hope Slanvert Technology Corp., Ltd. Yang Ping, Chairman of the Supervisory Board of Luzhou Laojiao Company Limited, Secretary of the Party Committee and General Manager of Luzhou Laojiao Brewing Co., Ltd. and his team attended the event. The two sides launched business exchanges and in-depth discussions on the utilization of waste heat for intelligent brewing process in the brewing industry, and reached agreements on various issues.
At the exchange meeting, Mr. Tu Feiyong, Deputy General Manager of Luzhou Laojiao Brewing Company Limited, firstly introduced the historical origin, development status and business layout of Luzhou Laojiao. Luzhou Laojiao is the pioneer of strong flavor technology, the developer of strong flavor standard and the shaper of strong flavor brand and stands out in China's wine industry with many unique advantages. " Spirits named after the city, the city is prospering with spirits", Luzhou Laojiao has become a strong state-owned large-scale backbone enterprise, nationally renowned enterprises, China's top 500 enterprises. Li Qianbo, Executive Vice President of Hope Deepblue Air Conditioning Manufacturing Corp., Ltd., introduced Hope Deepblue's development history, product and technology advantages. Hope Deepblue, as a member of the leading group of "carbon peaking and carbon neutrality" in the refrigeration and air conditioning industry, has been focusing on lithium bromide absorption technology for nearly 30 years, and is one of the earliest enterprises engaged in the research, development and application of lithium bromide absorption technology in China. Hope Deepblue Energy Saving for Breweries Experts from the technical team introduced in detail the tailor-made system energy-saving solutions and many successful application cases for users in the brewing industry. In recent years, Hope Deepblue has provided system solutions and equipment for many famous brewing enterprises, such as Moutai and Langjiu, which have been highly recognized by clients.
Chairman Yang Ping welcomed the visit of Continental Hope Group, and he thanked Continental Hope for the waste heat utilization system solution carefully prepared for Luzhou Laojiao's intelligent brewing process and expressed full affirmation. He emphasized that Luzhou Laojiao brewery supporting equipment procurement does not limit the brand, in order to meet the relevant technical requirements of the demand sector, to provide perfect and timely technical support and after-sales service under the premise that Luzhou Laojiao will strongly support the national brands, giving priority to the procurement of domestic equipment. Brewing industry production process of energy saving and carbon reduction space is very large, in the context of the national "carbon peaking, carbon neutrality" strategy, he hoped that Luzhou Laojiao and the Continental Hope Group to carry out in-depth cooperation, the two sides to give full play to their respective advantages, and jointly help the country to achieve the "carbon peaking, carbon neutrality" goal.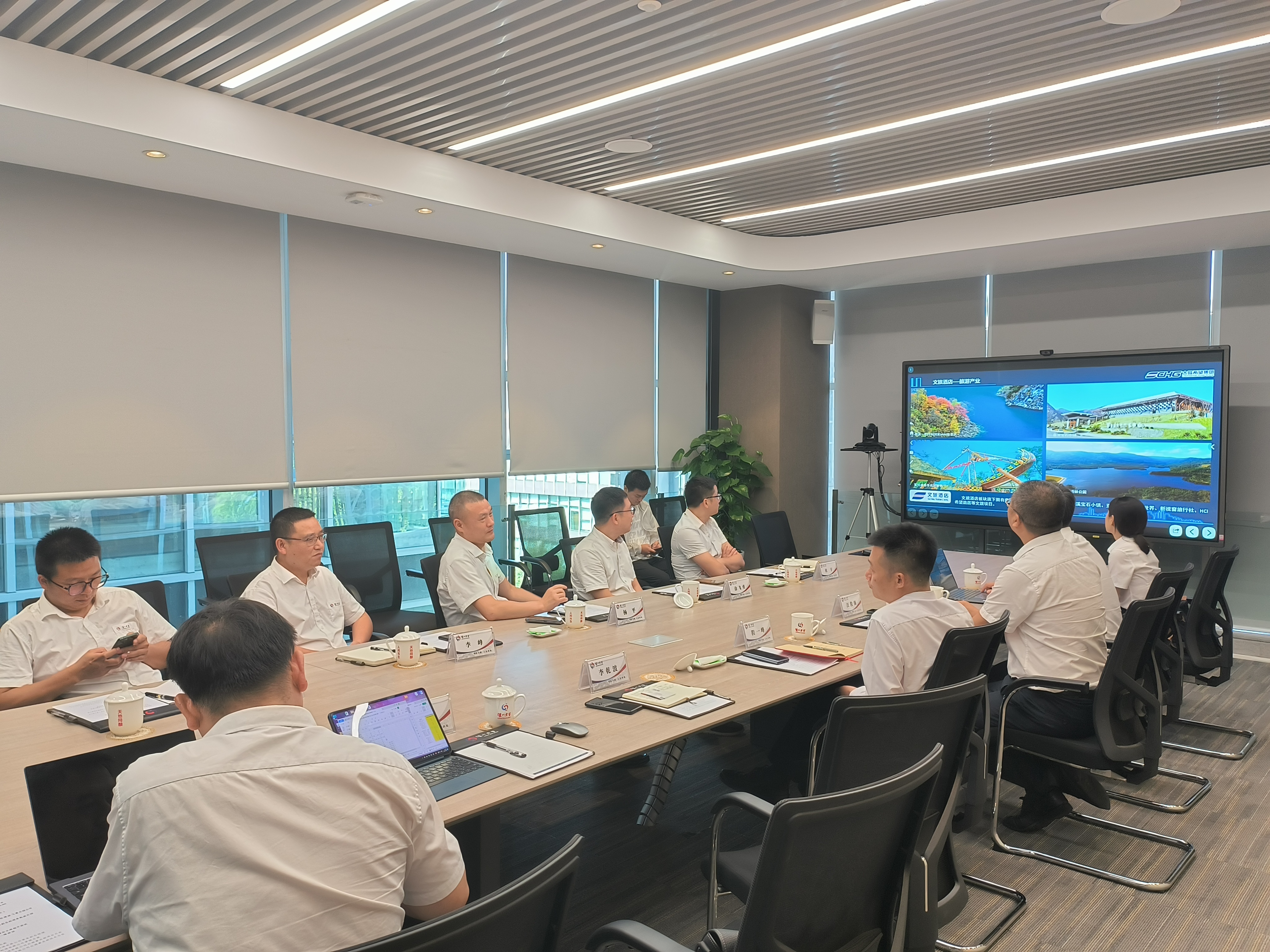 Vice President Cheng Yifeng expressed his gratitude to Luzhou Laojiao Brewing Company for its warm reception. He pointed out that with high technology as the core and comprehensive utilization of resources as the link, Continental Hope Group has formed a close and three-dimensional upstream and downstream industrial chain through its industrial layout in the fields of "energy-saving and environmental protection, recycling economy, quality of life, city symphony, intelligent science and technology, and international business". Hope Deepblue air-conditioners and Hope Slanvert inverters, which are national brands of the Group, can provide timely and excellent technical support and after-sales service to the customers, and shorten the production cycle to satisfy the customers' needs in an all-round way. This trip to Luzhou Laojiao made him deeply feel the liquor culture of Luzhou. Luzhou Laojiao's ten-year brand relies on marketing, the hundred-year brand relies on quality, and the thousand-year brand relies on culture. Both sides are well-known enterprises in Sichuan, CHG will give full play to its own resource advantages, and Luzhou Laojiao liquor industry to further deepen cooperation, hand in hand to open the brewing industry intelligent brewing waste heat utilization, energy saving and carbon reduction, high-quality development of a new chapter.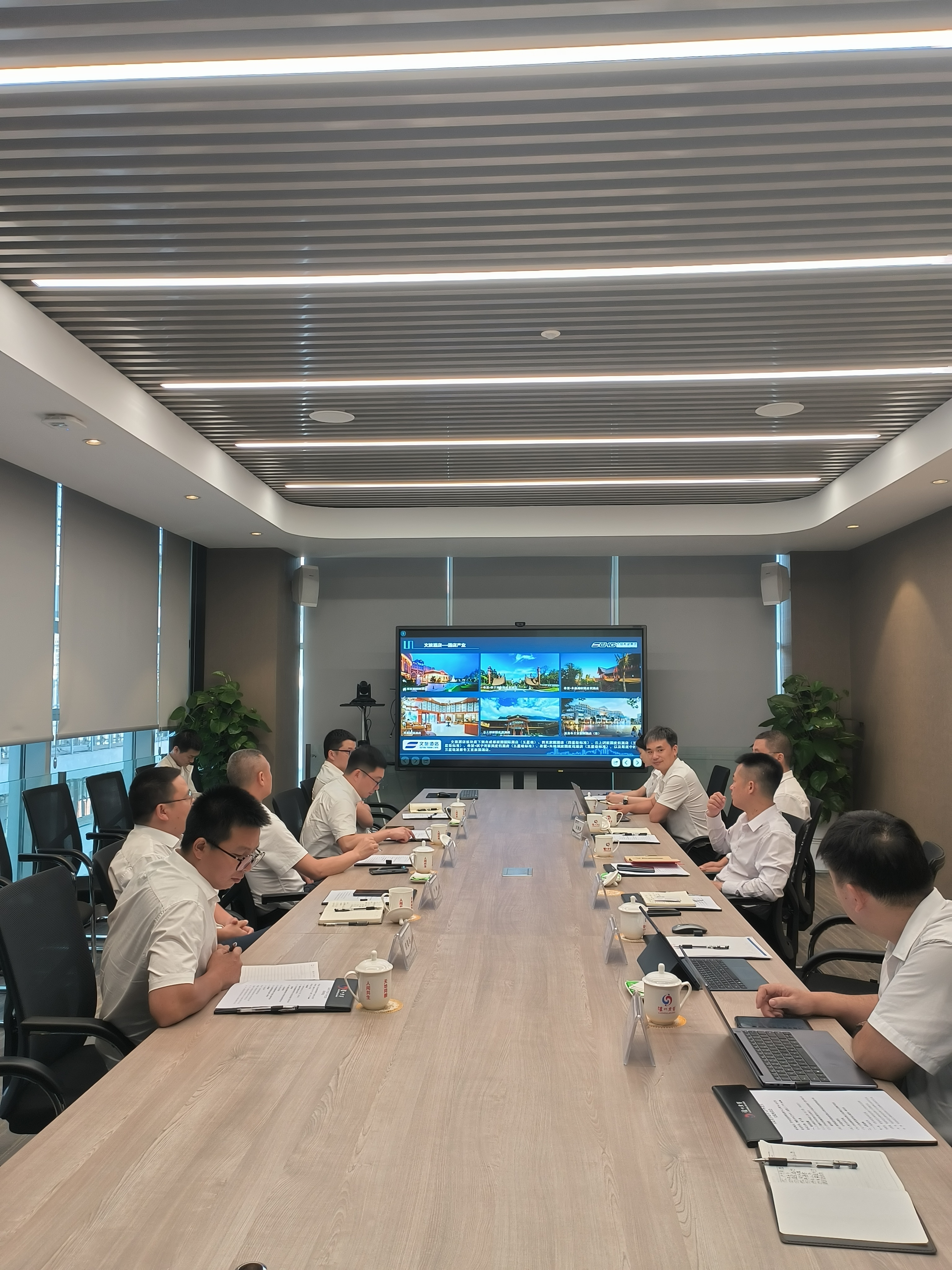 Through this in-depth exchange, the two sides deepened the comprehensive understanding of corporate culture and products, technology, system solution capabilities, etc., and clarified the principle of mutual benefit and win-win cooperation between each other, so as to join hands to promote the green and low-carbon development of the brewing industry.
---
Prev: Dr. Cheng Yifeng, Vice President of the Group, Invited to Attend the Third Hainan Recreation and Medical Tourism Development Summit Forum
Next: Science and Technology Innovation Boosts High-Quality Development for Manufacturing Industry