---
Mid-Autumn Festival: The Moon is Full, and Hope is in the Air
---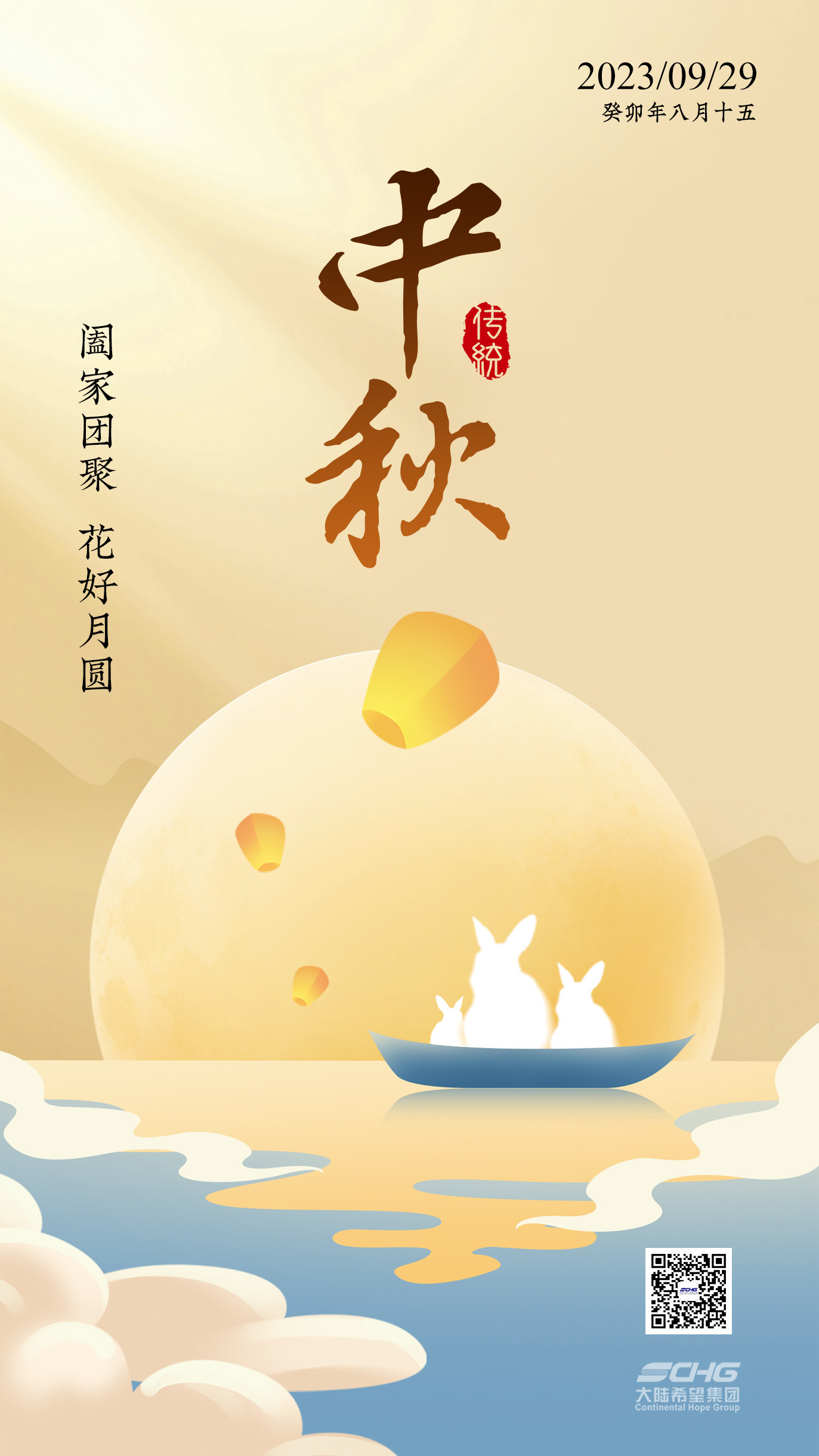 In this warm Mid-Autumn Festival, with a grateful heart, we send our most sincere blessings to each and every one of our hard-working colleagues. May you savor the sweet mooncakes under the moonlight, feel the comfort of the breeze on your face, and share the happiness and warmth with your friends and family.
The Mid-Autumn festival represents getting together, and the stars symbolize hope. Over the past forty-one years, Continental Hope Group has been upholding the belief and motivation of "Excellence Beyond Border". It is because of the dedication of every CHGer that we have been able to pursue excellence and move forward.
At this Mid-Autumn Festival, let's envision a better future together and work hard for a bluer sky, a greener world and a better life.
CHG Labor Union
2023 Mid-Autumn
---
Prev: Ms. Yue-Sai Kan Visits Diexi-Songping Valley for a Journey of Gemstones
Next: Dr. Chen Bin, Co-Founder and President of the Group, Invited to Participate in the China International Finance 30-People Summit